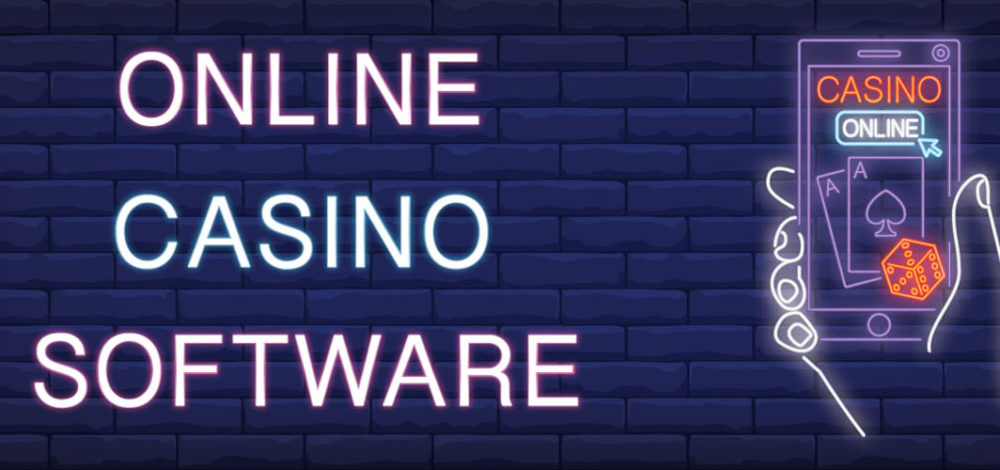 What is online casino software?
Casinos and casino games have changed a lot since the first ancient peoples starting throwing knuckle bones or betting on whether the sun would come up if they didn't sacrifice an enemy warrior on an altar. Writing systems brought in symbols and icons, the invention of paper ushered in playing cards and betting slips, mechanical ingenuity saw the development of slot machines – and the rise of technology, the computer system and the internet saw casinos become available in every home and pocket.
One of the biggest revolutions in the casino world was the use of software to control games and machines. Where once upon a time you would need to pull a lever to set a mechanical works into motion and rely on gears and springs to bring the slot machine reels to stop, now it's all controlled by software.
The days of driving to a casino or inviting friends to your house so you could play table games has been superseded by software allowing you to play wherever and whenever you want.
But while we all know that software is the backbone of the modern casino world – online and land-based – we don't always understand the why or the how of casino software. Online Casino Review is here to help give you a little background and clarity around the programmes that bring our favourite games to life.
What is online casino software?
Online (and land-based but we will focus on online) casino software are the programmes and operating information used by a computer to provide us with our favourites games. It is the collection of instructions and data that tell various computers, servers and networks what is happening, what needs to happen and when it needs to happen.
When you log in to your chosen online or mobile casino, it is a software programme that you are accessing. When you start playing an online slot or table game, it is the software that allows you to see the graphics, hear the soundtrack, make your bets, and play the game according to a specific set of rules.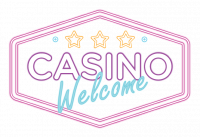 What types of software are there?
Without getting too technical there are three main types of online and mobile casino software:
No download software
No download software, or instant play software, is what allows us to play at an online casino without downloading and installing an application. Since the cancellation of support for Flash technology, HTML5 technology is the standard in the industry and used by the majority of online casinos.
No download software controls our gameplay when we play using our browser rather than a dedicated and downloaded app.
Download software
Download software is where you download an app to your desktop to give you faster access to the casino. While it does offer some benefits when it comes to always-ready access, the differences between playing from a browser and playing from an app on desktop are totally negligible.
Playing on a mobile device is different. While you can access the casino through your mobile browser, you may find some games are not available or their quality is severely degraded when playing on your mobile device (although this is becoming less of an issue with the power of modern mobile devices like smartphones and tablets).
Mobile software
Players download an app from an app store or a casino website and then access the casino through it. It gives players a simple and quick way to touch an icon and get their playing started.
There are still a lot of mobile casinos that allow players to play through the web browser on their mobile device, but the downloaded app is generally favoured for speed and for lower data usage. Mobile software is specifically written to give players a quality experience as close to playing online with a PC as possible.
What is RNG software?
THE most important software at any casino is the RNG software. RNG stands for Random Number Generator and it's literally what allows you to play in a fair environment.
A lot of people who don't know how online and mobile casinos work will ask you how you know that the games aren't rigged. That's like asking how visitors know that the big land-based casino they're playing at isn't cheating.
Firstly, the odds are always in favour of the casino so there really is no reason to try and cheat and chase away their customers.
Secondly, at online and mobile casinos, the RNG ensures that there is no way the casino can predict or take advantage of the system because everything is absolutely random.
Random Number Generators are computer programmes that continually and constantly produce random strings of numbers with no identifiable pattern. The software takes these number sequences and translates them into where the reels of the online slots game will stop, or what cards will be dealt or where the roulette wheel will stop.
Here's a good example of just how effective RNGs are: card counters are able to use a system to give them an edge when playing blackjack against am in-person dealer using real cards. When playing video blackjack online, the RNG creates a unique number string to tell the game which cards will be dealt. This is repeated for every single hand. Which means that there is no pattern and no strategy on earth that can predict which cards will appear. EVERY SINGLE HAND IS ABSOLUTELY UNIQUE.
The same goes for slots games and any other game where you are playing against the casino software. Ever spin, every hand, every draw is 100% random.
While this may seem to just offer a way for the casino to get around players using strategies of winning, it actually ensures fair play and a fair chance for players and is one of the most critical factors in granting licenses to online and mobile casinos.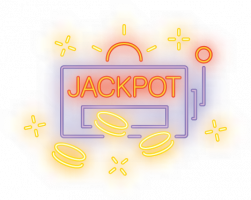 Does every online casino create its own software?
The software is actually designed and owned by the game providers. A lot of people don't realise that online and mobile casinos are actually portals to the servers and software of game developers like NetEnt and Play'n GO.
The casino gives the player access to the provider and the library of games – and, in turn, to the software and RNG.
This is why you can play the same game at lots of different casinos, and also why some casinos only offer games from a specific game developer.
Who are the top software developers?
The best game developers are the ones that offer the best themes, the best gameplay, and the fairest odds for the player. You'll know their names from the games you love.
Playtech, Play'n GO, Microgaming (although South Africans are mostly restricted from playing their games), Yggdrasil, Wazdan, NetEnt, RealTime Gaming, IGT, Big Time Gaming, Rival, BetSoft, Red Tiger, Nucleus, Novomatic, Evolution.
These are some of the biggest names in the game development realm, but by no means the only ones. There are a lot of indie studios releasing some truly spectacular games.
So, software runs the games?
Yes. And so much more. The video game industry (PlayStation, Xbox, hundreds of game design studios, etc) showed the world how computers, programmes and software could change the entertainment world. And the online and mobile casino industry is taking full advantage of the thrills and excitement that are waiting for a bit of chance as the icing on the cake.
Graphics, sound, themes, bonus games, new and innovative changes – these are all brought to you by software in all its forms.
When it come to the online casino world, software truly makes everything better!
GAMES: 1000+
New Loyalty Rewards Program
100% deposit up to R25 000
South Africa's First Live Casino
Same Day Pay Outs
10% Weekly Cashback
#1 Ranked Online Casino Site
GAMES: 1000+
Brand new, innovative Online Casino

100% no wagering casino
Same Day Pay Outs
#1 Ranked Online Casino Site
GAMES: 1000+
Brand new, innovative Online Casino

100% no wagering casino
Same Day Pay Outs
GAMES: 1000+
New Loyalty Rewards Program
100% deposit up to R25 000
South Africa's First Live Casino
Same Day Pay Outs
10% Weekly Cashback