There are a lot of online casinos out there – a lot! It seems as if, with new territories and countries opening up to online gambling, we see a brand-new online casino being advertised almost daily.
While this is great news for the online casino business, it's not so great for the South African players who are looking for a safe and trusted partner.
Thankfully, Online Casino Review is here to help South African players navigate their way through the online casino world with honest reviews, researched tips and expert news and views.
For those South Africans looking for a great online casino experience, you can click on any of our tabs to get all the help and advice you could possibly need to spend your down time playing fun and exciting online casino games and maybe even getting some extra cash gambling online with real money.
For those who just want to know which online casinos will give them the best online playing experience, here are the Online Casino Review Top 5 online casinos for South African players.
How does OCR choose their Top 5 online casinos?
We have a very strict process when it comes to our reviews and this process also helps us to pick our Top 5 online casinos. In brief:
Is the online casino licensed?
Does the online casino welcome and cater to South African players and South African Rands?
What bonuses are on offer?
Is there an extensive choice of games?
Is the website easy to navigate and user-friendly?
Are there sufficient trusted banking methods?
Does the online casino have good customer support?
Answering all these questions well will get the online casino onto the OCR reviews and recommendations lists, but it's the little extras that will break them into the Top 5.

#5 Springbok Casino
This online casino has proven to be immensely popular with South African online players and it's easy to see why. Super welcoming for South Africans, a great website, easy registration, and some pretty impressive bonuses make Springbok Casino a must-visit for locals. There is an extensive games offering even though they are all provided by Real Time Gaming exclusively. RTG are a powerhouse in the online games development industry so the games themselves are excellent and you know they've been tried and tested for a South African audience.
And seeing our green and gold motif in a (recently updated) stylishly designed website filled with iconic local imagery really makes us proud to be South African players representing on a global platform.
Read our Springbok Casino review here

#4 Tusk Casino
This was one of the biggest big news events of 2021 and a welcome addition to our list of recommended online casinos for South African gamblers. TuskCasino have put the cat amongst the pigeons by bringing a truly astonishing number of online and mobile casino games to the South African market. With over 4,000 (FOUR THOUSAND!) games on offer they may seem a little bit overwhelming, but intuitive site design and a superb user interface make navigating this behemoth simple. Look for some really interesting and different games like Double Ball Roulette.
Read our Tusk review here

#3 Casino.com
Casino.com is well established in the market and has recently made a concerted effort to entice South African players by bringing us the ability to play in our own local currency. This multiple-award-winning online and mobile casino is supremely professional, and registration and navigation is easy with excellent customer support if you have any issues. Good welcome bonuses and ongoing promotions and tournaments all add to the welcoming atmosphere and are sure to keep you coming back for more.
Casino.com has a truly impressive list of games from top providers and features an awesome range of games from Playtech – a games studio that is at the leading edge of the latest and greatest games in the market. With everything from slots to table games to Live Dealer to progressive jackpots to specialty offerings, any South African online gambler worth his stake will find something – many things! – to keep them coming back.
Read our Casino.com review here

#2 PlayLive Casino
We really can't get enough of PlayLive casino. While it is a relatively new online casino for South African players, it is building on an international reputation for stability, safety, trust, fun, and an all-round experience of excellence.
Did we mention fun?
Because that is what is on offer here. Probably the single largest collection of online casinos games in one place and the home of Live Dealer gaming for South African players, PlayLive is just that much more sophisticated, professional and entertaining than our other favourites.
Read our PlayLive Casino review here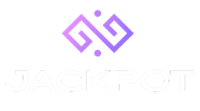 And our #1 online casino for South African players is
Jackpot.co.za Casino
It would take something extraordinary to knock PlayLive Casino from our top spot – and Jackpot.co.za delivers! This brand new online casino for South African online gamblers has upped the ante for all our favourite online casino game suppliers.
How?
Is it the range of games and providers? Yes. Definitely. The sheer choice in terms of game options, game quality and game providers are enough to put Jackpot right up there with PlayLive and Casino.com. Everything from slots to tables to Live Dealer to some pretty quirky and really unexpected games are on offer (have you tried Casino Patience? Sounds weird but it's got us hooked!).
Is it the platform itself? Yes. The website and mobile casino platforms are both intuitive, responsive, brilliantly laid out, and easy to navigate. All our trusted banking methods are right here. Security and licensing are both top tier.
Is it the bonuses and promos? Absolutely. The bonuses and promos are on par with anything our other top online casinos offer and they have a great and frequently changing roster of tournaments as well.
But there's something else that sets Jackpot.co.za apart.
NO WAGER BONUSES!
That's right – no wager bonuses. We've been begging for something like this for ages and Jackpot.co.za have come to the party. Now you can hit those bonuses and promos with a much easier and far less prohibitive way of getting some extra play time, the chance to test out new games (and you'll need it with the game choice here), and even put some extra moolah into your bankroll.
We highly recommend you take a turn at this impressive online casino.
Read our Jackpot.co.za review here
GAMES: 1000+
New Loyalty Rewards Program
100% deposit up to R25 000
South Africa's First Live Casino

Same Day Pay Outs

10% Weekly Cashback
#1 Ranked Online Casino Site
GAMES: 1000+
Brand new, innovative Online Casino

100% no wagering casino

Same Day Pay Outs
#1 Ranked Online Casino Site
GAMES: 1000+
Brand new, innovative Online Casino

100% no wagering casino

Same Day Pay Outs
GAMES: 1000+
New Loyalty Rewards Program
100% deposit up to R25 000
South Africa's First Live Casino

Same Day Pay Outs

10% Weekly Cashback