Which online slots pay out the most?
There are a lot of factors that go into working out which online slots games are high paying. RTP and variance are two important considerations. But these are just mathematical models for frequency and size of payouts.
To know which online slots are the ones that actually pay out the most money we need to look at which online slots have the biggest jackpots.
But before we do that…
What is RTP in online slots games?
RTP or Return To Player is the amount of money a player can theoretically get back each time they wager on an online slots game.
So, an RTP of 98% means that the player can expect to get 98% of their wagers back in the long run. An example would be: if a player wagers R100, they can expect to get back R98 over time.
This does NOT take luck into account.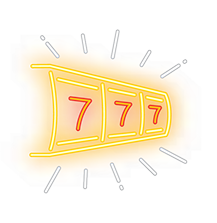 What is variance in online slots games?
Variance or volatility is closely related to RTP in that it refers to how often and how much you can get paid out by an online slots game. A high variance game pays out often but the amounts are low while a low variance online slots game pays out less frequently but with higher amounts. High variance games are good for players who want to spend longer playing the online slots games, while low variance games are for players who are looking to hit a big win.
So, which online slots games pay out the most.
High RTP online slots games with high variance will pay out the most often.
High RTP online slots games with low variance will pay out the most as a winning amount.
Megaways online slots games are a very good mix of the two and have some super fun and exciting games for online slots players.
BUT
For those who aren't looking for the stats and just want to know where the biggest wins in real money amounts can be found, there really is only one place to look:
Progressive Jackpots.
These online slots games link together over hundreds of online casinos in dozens of countries to create a shared pool jackpot that can grow to astronomical sizes. Like, for real, life-changing amounts in the multi-millions of Dollars or Euros or Pounds.
Just be aware though: a lot of these Progressive Jackpots, like the legendary Mega Moolah, adjust their jackpots into the local currency.
So, a Mega Moolah jackpot of 10,000,000 can mean very different things if you're gambling in Euros or if you're gambling in Rands, The amount is still pretty mind-blowing, but ten million Euros goes a whole lot further than ten million Rands.
GAMES: 1000+
New Loyalty Rewards Program
100% deposit up to R25 000
South Africa's First Live Casino
Same Day Pay Outs
10% Weekly Cashback
#1 Ranked Online Casino Site
GAMES: 1000+
Brand new, innovative Online Casino

100% no wagering casino
Same Day Pay Outs
#1 Ranked Online Casino Site
GAMES: 1000+
Brand new, innovative Online Casino

100% no wagering casino
Same Day Pay Outs
GAMES: 1000+
New Loyalty Rewards Program
100% deposit up to R25 000
South Africa's First Live Casino
Same Day Pay Outs
10% Weekly Cashback