What new online casinos are there in South Africa?
In a world as fast-changing as the online gambling world, there are always new and exciting events and promotions and games and NEW CASINOS!
While those words should be written in bright lights with neon strips flashing around them and a big ol' arrow pointing to a 'GO HERE' button because OOH NEW, SHINY, EXCITING! players should exercise caution.
As an example: when looking for new casinos 2020 in South Africa, a whopping 46 options popped up, all ready and waiting to take my cash. But when filtered for 'Bet in ZAR' that number dropped down to FOUR!
So shiny and new might be intriguing but not all that glitters is gold and not all that sparkles and spins is a winner.
With so many online casinos to choose from it makes sense to stick to the ones you trust – but the new casinos on the online block do offer the dedicated player some perks.
Firstly – bonuses! Obviously, if they want to compete with the established online casinos, new casinos need to attract players. And to do this they offer some pretty sweet sign-up, deposit and play incentives.
Secondly – player experience. Another benefit of joining the virtual gambling world after their competitors is that the new casinos get to see where problems might come from, research what works and what doesn't and see what the players really enjoy before they open their virtual doors. And then pick all the good things to make their offering that much better!
Thirdly – new games! With new openings comes new games and updated software and technology to make your gaming more fun and more rewarding.
With so much choice out there, how do you know who to trust and where to play? Online Casino Review is proud to present our top five new online casinos for the South African gambler. New tech, new games and new ways to enjoy yourself safely.
Top five new online casinos in South Africa: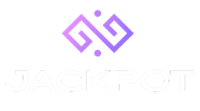 One of the newest online gambling sites for SA players. Like most new platforms, the casino comes with fantastic bonuses and exciting games from noteworthy providers.

An established international brand with a brand new South African flavour, PlayLive Casino offers some mouth-watering bonuses, plenty of free spins and the first-in-SA opportunity to play live table games with other players.

Well-known to South African players but now with a definite local flavour, a great selection of games and spot-on customer support.

Great mobile gaming option and desktop play, good welcome bonus and a '100 free spins' no deposit bonus.
GAMES: 1000+
New Loyalty Rewards Program
100% deposit up to R25 000
South Africa's First Live Casino
Same Day Pay Outs
10% Weekly Cashback
#1 Ranked Online Casino Site
GAMES: 1000+
Brand new, innovative Online Casino

100% no wagering casino
Same Day Pay Outs
#1 Ranked Online Casino Site
GAMES: 1000+
Brand new, innovative Online Casino

100% no wagering casino
Same Day Pay Outs
GAMES: 1000+
New Loyalty Rewards Program
100% deposit up to R25 000
South Africa's First Live Casino
Same Day Pay Outs
10% Weekly Cashback