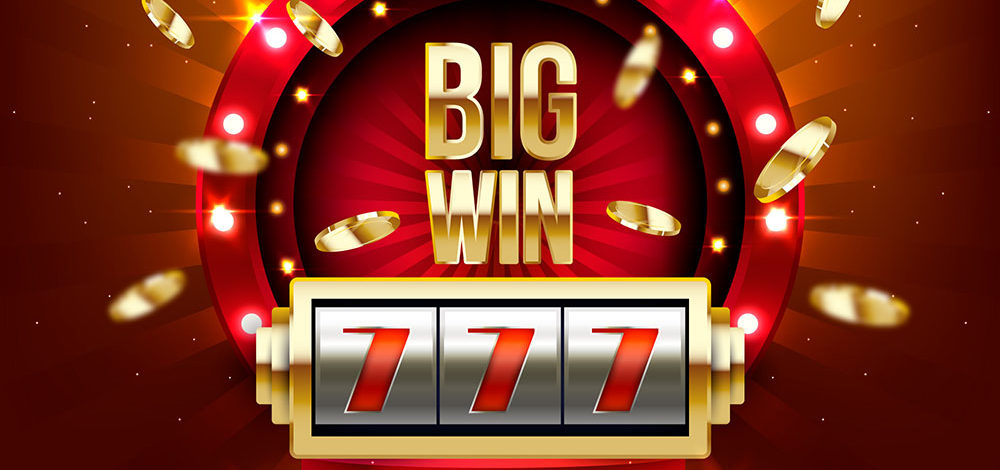 Top 5 new slots dropping soon
It's a New Year and what better way to head into 2022 than with a choice of great and thrilling new online slots games from the world's best games providers? January 2022 is looking to be rich with brand new games coming out for all us South African online casino fans, and the range of online and mobile slots is stunning to say the least.
Online Casino Review took a look at what some these providers are announcing and teasing and we are certainly amped up for what looks like a thrilling year in South African online gambling. New and shiny and bright and noisy and –hopefully – very, very rewarding.
What's happening in the online casino world for South Africans?
We are seeing a big push toward upping the game in the mobile casino arena, especially for players from Mzansi. Developers are putting big money and big effort behind adapting their latest games to run on both desktop and mobile platforms. The mobile casino industry is seeing huge growth thanks to more and more people working from home and spending less time rubbing shoulders and passing viruses along in big public gatherings.
So, while the online casino biz is certainly not slowing down at all, the mobile side of things is picking up considerably.
Great news for those players who like to keep their casino in their pockets!
What online slots games can South African expect in 2022?
Our premium casinos (especially ones like Jackpot.co.za, PlayLive, Casino.com, Tusk Casino, and Europa) are bringing us some tasty new slots games. While the teasers and announcements from the games studios tend to avoid fixed dates, we are assured that online casinos for South African players will be offering a choice selection of the following new games through January.
Which means that there will be even more hitting our screens in the rest of the months during 2022.
YAY!
Tombstone RIP – Nolimit City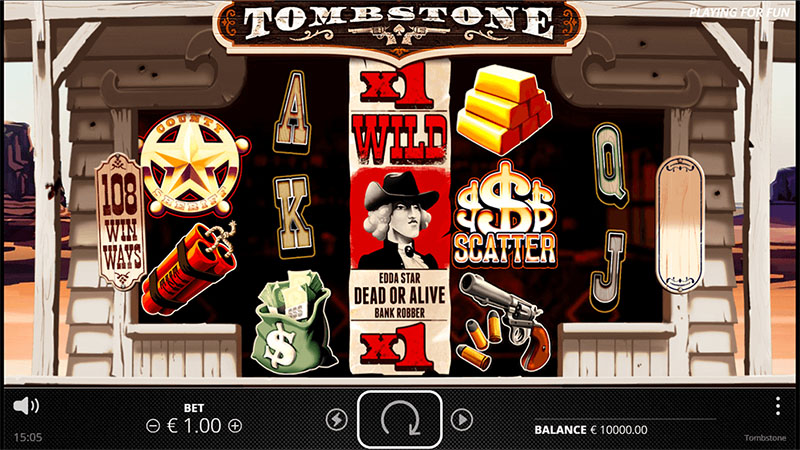 Tombstone RIP takes us to the gritty, dangerous, and filled-with-bandits realm of the old Wild West. RIP is a follow up to the immensely popular Tombstone slot that garnered great excitement with some huge wins on its bonus rounds – and we are hoping that Tombstone RIP will continue this trend with new and rewarding gameplay.
The town of Tombstone is infamous in Western lore for its lawlessness and Nolimit City has brought this to life with some incredible and ominous artwork. We haven't been able to test out the game – yet, but keep an eye out for when we are able to do a full review – and we hope that the soundtrack is just as well-crafted as the visual styling.
From pre-release data we know that Tombstone RIP will be a 5 reel, 3 row slot game with 108 paylines. This 96.08% RTP slot is rated as a very high volatility game but promises a max win of 300,000x the bet so well worth it for the high stakes players out there.
Nolimit City has packed the game with features like Wilds, Expanding Wilds, Sticky Wilds, free spins, and the popular Nudge feature.
Euphoria Megaways – iSoftbet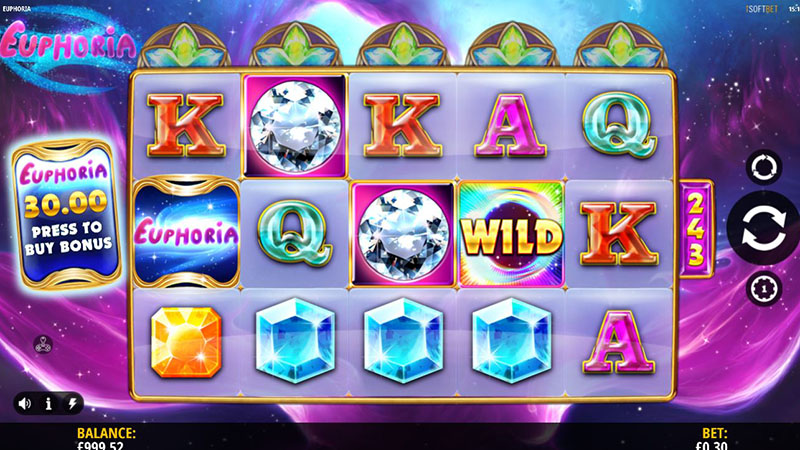 We always perk up when we hear about a new Megaways™ slot that's about to drop. When BTG first announced and released the Megaways™ format we were a little sceptical, now we are true converts. Megaways™ just makes everything … MEGA! Mega wins, meg thrills, mega bonuses, mega you name it!
So, when iSoftbet announced that they were adapting their original Euphoria slot game (released in 2020) we were intrigued.
The original format is a 5-reel, 3 row very basic slot – almost fruit machine like in its simplicity. In a world dominated by adding on more – more features, more bonuses, more rows, more tricks – Euphoria kinda stood out for us. Maybe it was the trippy graphics and ethereal soundtrack? The artwork, while simple, was stunningly done and the action was quick and smooth.
We are really keen to see what they can do with a Megaways™ spin on the game. Bringing in cascading reels and symbols to the wilds, scatters, multipliers, and free spins of the original will certainly ramp up the excitement. And going from 243 paylines to the 117,649 that makes Megaways™ so enticing will add to a lot more players having a spin.
So far we know we'll have the cosmic/space/trippy/gems look, with a 96% RTP, and a max win of 50,000x the bet.
Cazino Zeppelin Reloaded – Yggdrasil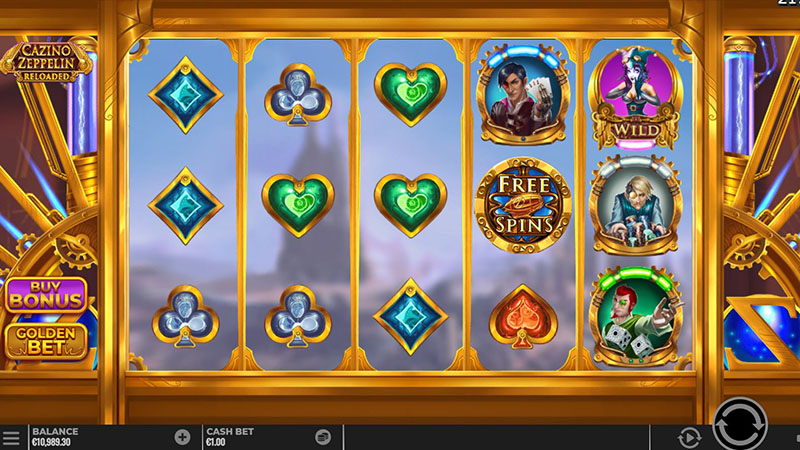 Firstly – we absolutely love Yggdrasil games. The studio seems intent on putting out amazing games in terms of themes, visuals, graphics, gameplay and features.
While Cazino Zeppelin is not a new game by any means (the original launched in 2015), we were immediately captivated by its awesome steampunk theme and amazing visuals. The innovative bonuses and extra features were just icing on the casino in the sky treat!
While we're not sure what exactly the 'reloaded' of Cazino Zeppelin Reloaded entails, we are sure that it will be amazing, even if it's just small teaks to the existing game.
We are hoping for even more immersive storytelling, something Yggdrasil does so well, and maybe some extra features? And a whole lot of luck coming our way if we're making a wishlist.
So far we're told that it will be a 5 reel, 3 row game that has a posted RTP of 96% and a max win of 200,000x the bet so there's that. Add in Golden Bets, Increasing Multipliers, Multiplier Wilds, Sticky Wilds, Free Spins, and Retriggers and we're pretty sure we're about to go stratospheric with the steampunk airship that is Casino Zeppelin Reloaded.
Def Leppard Hysteria – Play'n GO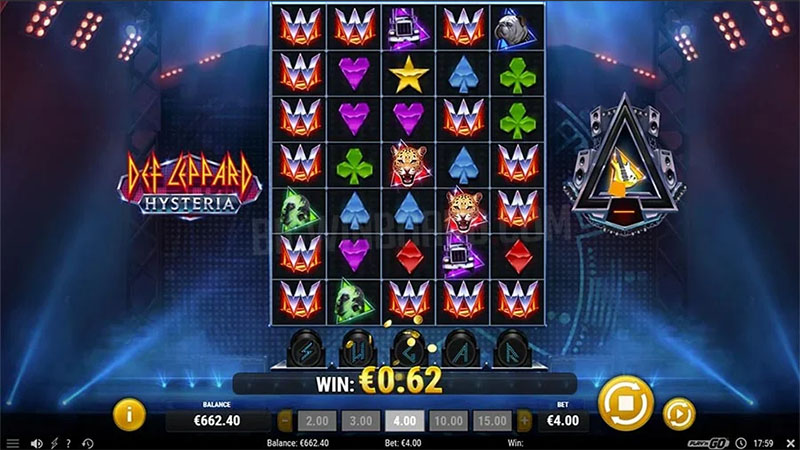 Adding to our favourite rock-themed slots games – of which Guns 'n Roses, Ozzy, Motorhead, and Jimi Hendrix are currently top of the pops – is a new release (possibly Feb 2022) from Play'n Go that looks like an ode to the glam rock/hard rock heydays of Def Leppard!
An iconic band deserves an iconic slot, and iconic games provider Play'n GO are sure to rise to the task. So far all we know is that it's a 5 reel, 7 row cluster pays slot with an RTP of 96.2%.
Whatever the mechanics and gameplay, we are looking forward to hear some classics belting out as we spin the reels and play for the wins. A little 'Pour some sugar on me', some 'Love bites', and a lot of 'Hysteria'!
Kenneth Must Die – Nolimit City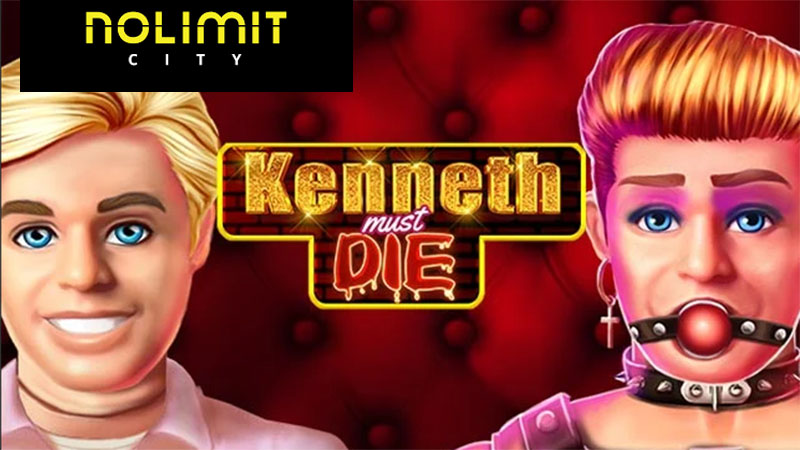 There is not a lot of detail around Nolimit City's Kenneth Must Die slot at all – but any slot that feature a Barbie theme with the protagonist pictured in a ball gag has certainly piqued our wierdo vibe meter!
No idea on the reels, the rows, the RTP, the game mechanics but – please, please, please – let this turn out to be as quirky and off-the-wall as we hope it will be!
Apparently due for release around end Feb 2022 – and, yes, we will keep you updated!
Stay tuned, slots fans
This is just a tiny taste of what's happening out there this year and, as usual, our Online Casino Review team is bustling away trying to get their sweaty mitts on pre-release info and demo versions that we can send your way. Keep visiting the premium online casinos like Jackpot.co.za, PlayLive, Casino.com, Tusk, Europa, and all the other big ratings ones in our reviews section to play these titles for yourself.
Remember, play for fun, play for pleasure, play responsibly.