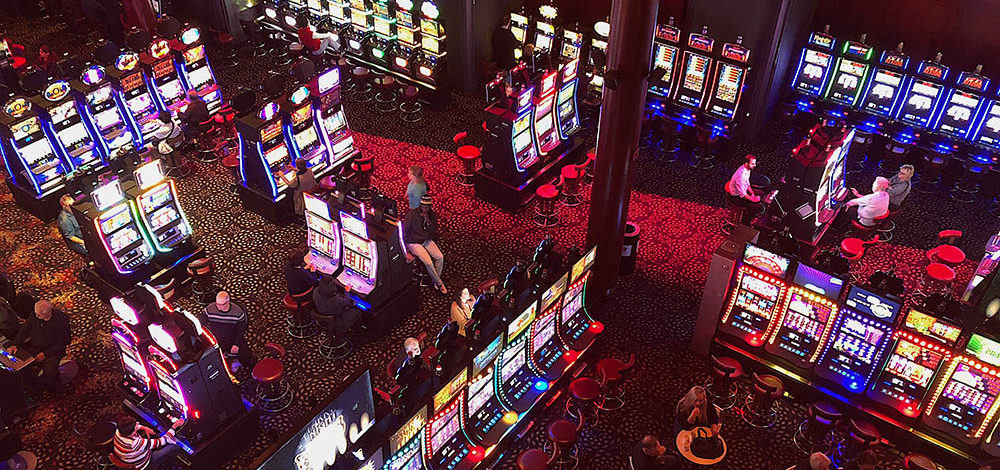 Tips and tricks for casino newbies
Navigating the casino world – land-based or online – can seem quite daunting. Add in the pressure of risking your money and you may very well decide to stop at the entrance and rather go watch a movie (although, with the price of popcorn, sweets and drinks at the concession stand you may just save money by going gambling – joking!).
This is why we started Online Casino Review: to give gamblers, novices or professionals, a place where they can get excellent advice, tips and strategies for unlocking all the fun that a responsible visit to the casino can offer. At OCR we see gambling and casinos as a form of entertainment, a serious hobby if you like, rather than a job or a way to get rich quick. In fact, that would be our very first and most important tip for any newbie to the casino world – have fun! And play responsibly!
The casino world is not as dodgy or dangerous as you may think if you follow our tips and tricks for getting the most out of casinos.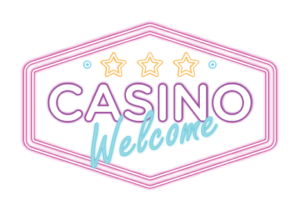 Have a clear idea about what happens in a casino
As mentioned above, this is our first tip – no what you are getting into and why you are going. The stories of people hitting life-changing, multi-million jackpots are astounding because they are so rare. The saying "the house is always wins" should be carved above the door and on the landing page of every land-based and online casinos in the world, surrounding by neon strips, flashing lights and maybe a giant arrow pointing to it.
Casinos are entertainment, they are fun. If you go expecting to win wads of cash you are going to be disappointed. If you go expecting to have some fun, win a little, lose a little, see how your luck is going for an evening, you are going to have an incredibly enjoyable experience.
Gambling is all about luck and when the luck goes your way it can be incredibly uplifting. When it doesn't it can leave you feeling a little down. But as long as you know you could win or you could lose and are prepared for every outcome you will enjoy yourself.
Research everything
Whether you are going to an established casino in your city, a casino at a holiday resort or one of the thousands of online casinos available, make sure you check out everything!
Before you even step into the casino, research the games that you think you will like. Check the basic rules and game play for table games like poker or blackjack, for example. See how slot machines and online slots games work. Learn some of the lingo like 'max bet' or 'stand' or 'progressive jackpot' or 'ante'.
All this will not only give you a better understanding of how the games are played, it will also give you more confidence when you do eventually put some money down.
Understand chance
You will read or hear a lot about chance when you are researching. You will also read or hear a lot about house edges and RTPs. They all mean pretty much the same thing: the likely outcome of a game. If a game has a 1% house edge it means that the casino has a 51% chance of winning the game while the player has a 49% chance of winning the game. If a game has 1:1 odds or 50/50, it means you have the same chance of winning as the casino.
The higher the house edge or higher the percentage or ration in favour of the casino, the less chance you have of winning.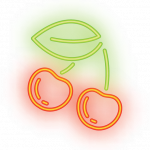 Check the legitimacy
For newbies to the online casino world it is crucial that you research the online casino you choose before you even visit their website. There are many really great, legitimate and legal online casinos out there but there are also some very unscrupulous and downright dirty digital establishments as well. Check out our online casino reviews here to see some of the online casinos we trust and recommend.
Online casinos, the legit ones at any rate, will always publish where they are registered somewhere on their website, usually at the bottom or in their FAQs or About Us sections. This is normally along the lines of: "XYZ Casino is licensed and registered in Malta", or "XYZ Casino is regulated by the Gibraltar Gambling Commissioner". This means that the online casino is licensed and regulated by a recognised authority with the jurisdiction to offer online gambling licenses. The most trusted of these territories include Malta, Gibraltar, United Kingdom and Curacao.
While land-based casinos, especially the bigger mega-entertainment and resort casinos, are (generally) legit, there are also shady brick and mortar establishments. If your first outing to a casino is your friend Bob dragging you down an alley to the back room of a bar with a fruit machine and a group of poker players who look like they've just stopped shooting as extras in a gangster film – leave.
Set up a bankroll and a budget
A bankroll is a set amount of money you have with which to gamble at any single gambling session.
A budget is a set amount of money you put aside, it could be weekly or monthly or bi-annually, that is reserved for when you want to go gambling.
Your bankroll is taken from your budget and can be a portion or the entire thing.
One of the most important things any gambler can remember is: if your bankroll and budget is gone, STOP GAMBLING!
Setting a limit for yourself ensures you won't get into financial difficulty. The allure of a winning streak can be devastating if you get it wrong.
Play low stakes until you're more experienced
It makes no sense to jump into a high stakes game of Texas Hold'em on your first visit to a casino – the chance are you will be cleaned out within a few hands.
Start at low stakes table. Find slot machines or online slots games that have a high RTP. Spend some time getting a feel for different games. Gambling at low stakes games won't give you massive wins but they will help you learn the game and avoid massive losses.
Plus, low stakes games will make your bankroll last longer so you can play for longer.
Understand the rules
Not just the game rules, the casino rules. Different casinos have different rules on what you should wear and how you go about ordering drinks at the tables and whether or not you can touch the cards.
Online casinos have some very tricky rules when it comes to withdrawing your cash.
On the point of withdrawing cash: beware the bonuses! Online casinos love offering bonuses to new players and loyal players but these bonuses come with some very specific rules called wagering requirements. These bonuses van be great if you want to bulk up your bankroll or try out new games without risking your own money but, if you don't follow the wagering requirements very thoroughly, you could lose any money you win.
MAKE SURE YOU READ AND UNDERSTAND ALL TERMS AND CONDITIONS AND WAGERING REQUIREMENTS BEFORE YOU ACCEPT OR USE BONUSES!
Avoid Keno
Remember our example of house edges above? When we said the higher the house edge the less chance you have of winning? Keno may seem like a fun and easy game but it has an insane 35% house edge. Compare that to blackjack with a 1% house edge, or roulette with just less than 50/50 odds and you will see why we recommend staying away from Keno until you are way more experienced.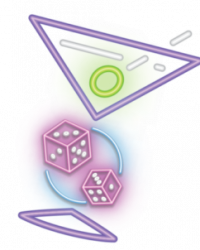 Avoid the booze
Land-based casinos often give you free drinks to seem welcoming but it's a bit trickier than that. Alcohol impairs judgement and gamblers who drink tend to take bigger risks and lose more money.
Just avoid it, even if you're playing online at home.
Watch the time
Games can make us forget that time is passing. We get so involved in what we're doing that we seem separated from time itself. What seems like 30 minutes is actually 2 hours. Land-based casinos even go further by creating environments that are always at some weird sunset time – a time where our instincts tell us we're done with work and ready to relax. Land-based casinos go so far as to make sure there are no visible clicks anywhere that the gambler can see.
Why? To keep us gambling longer and maybe to help us make mistakes because we're actually quite tired without realising it.
Keep an eye on the time while you gamble. Take breaks. Walk around. Have a (non-alcoholic) drink or a snack.
Just take a break from the stresses of gambling and refresh you mind.
And always, always, always, remember this is about fun
If it's not fun you may as well be sitting behind a desk working. Enjoy yourself. Gamble responsibly so that even if you are losing you are still having fun. And if it gets too much – walk away.
GAMES: 1000+
New Loyalty Rewards Program
100% deposit up to R25 000
South Africa's First Live Casino
Same Day Pay Outs
10% Weekly Cashback
#1 Ranked Online Casino Site
GAMES: 1000+
Brand new, innovative Online Casino

100% no wagering casino
Same Day Pay Outs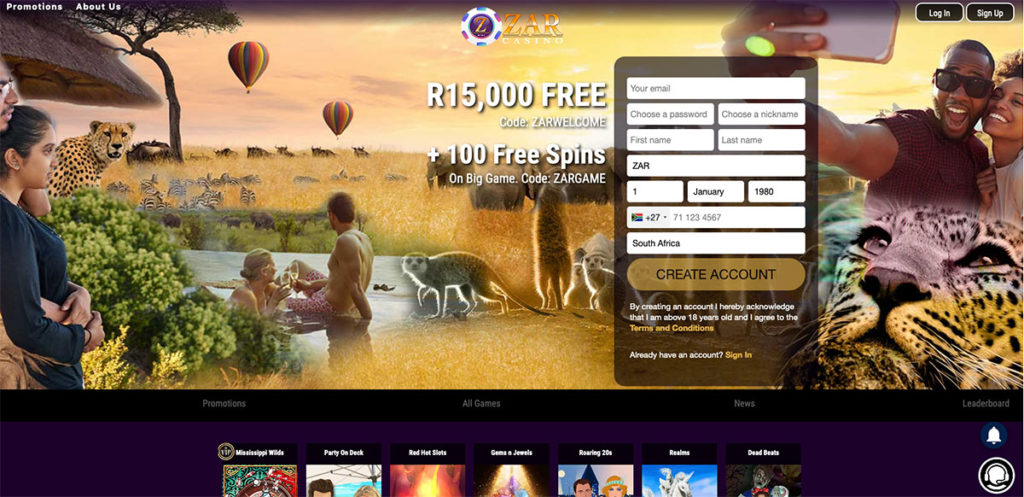 GAMES: 188+
Launched in 2019
Safe and secure online casino
All new players get an excellent no deposit bonus.
Only accepts players from South Africa
#1 Ranked Online Casino Site
GAMES: 1000+
Brand new, innovative Online Casino

100% no wagering casino
Same Day Pay Outs
GAMES: 1000+
New Loyalty Rewards Program
100% deposit up to R25 000
South Africa's First Live Casino
Same Day Pay Outs
10% Weekly Cashback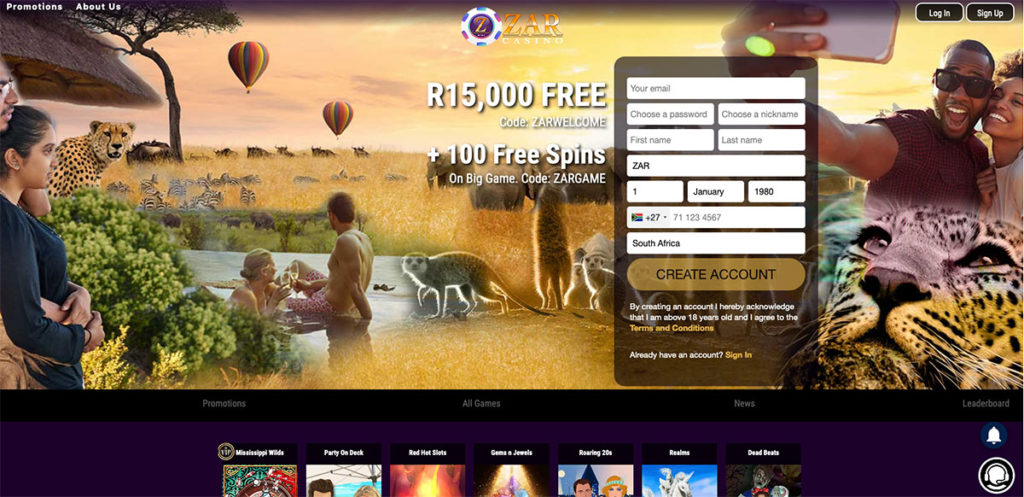 GAMES: 188+
Launched in 2019
Safe and secure online casino
All new players get an excellent no deposit bonus.
Only accepts players from South Africa