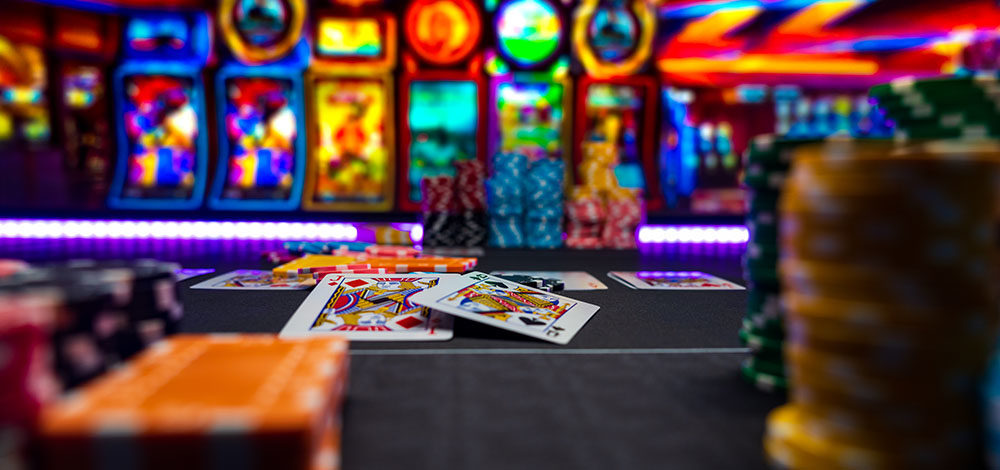 The psychology of the casino
What else do you need to attract players to a casino other than the allure of winning big bucks?
You would think that most casino players, online or in real life, would be quite happy to go to casinos just because they're packed with all their favourite casino games – and the opportunity to beat the house and get some quick cash!
But for these massive cash sucking legal robber barons, getting some of your money is not enough – they want it all! So they employ some pretty sneaky – and pretty clever – methods to keep players at the tables and slots for as long as possible. And, in an industry where the odds ALWAYS favour the house, keeping us playing longer means they keep their profits continuously ticking over.
This is not to say that online or mobile casinos don't have their own tricks of the trade, but land-based casinos in South Africa and around the world have taken it to a scientific level. Those opulent surroundings are not chosen at random. That theme that carries through the complex is not there because they had spare Egyptian or Tuscan or Roman décor lying around. That slot machine was not put in that specific place because the staff got tired carrying it around.
It's all part of a very meticulous, psychologically designed plan.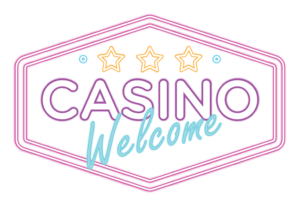 Why psychology and not aesthetic?
Yes, aesthetics (the look of the place for those who aren't of an artistic mind) do play a huge role. Nobody wants to play in a dump. But everything you see in the casino is actually put there or designed to look like that or programmed to sound like for a very specific reason. TO get you to stay and play.
A perfect example of consumer design is the way a shop is laid out, especially the bigger retailers like Woolworths or Pick n Pay or Checkers (big brand retailers for those not from sunny South Africa). These giant hypermarkets are not arbitrarily laid out. Shoppers are actively guided through the aisles to increase the likelihood of them choosing items and spending money. It's a very specific form of design that has a basis in human psychology.
Have a look the next time you go to the shops. What is the first thing you see? We can almost 100% guarantee that the first thing you are faced with will be fresh flowers for sale or the fresh produce section. Why? Because, in our little human brains, this puts us in a happy mood and a 'healthy' mindset and makes us associate the store with 'fresh' and clean.
Generally, the next section will be a bakery because the smell of fresh bread makes us hungry, and hungry shoppers will put far more into their trolleys and thus spend far more.
The layout of the aisles keeps us moving up and down rather than going straight to what we need and hitting the cash registers. And even the cash registers are closed in with aisles filled with quick bites and chips and chocolates and now we need a snack.
It's all a very clever design that is put in place to make us spend – and the casinos do the exact same thing.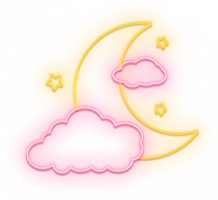 Keeping you in the dark
Ok, maybe that's a bit of an exaggeration, but you must have noticed by now that most casinos tend to have very subdued lighting. You may think that this is so you can see your slots screens all the better, but it's really so you don't see how long you're spending at the tables or slot machines.
When players can see the sun going down (or coming up, for those extreme players) they tend to realise just how long they've been playing and get ready to go home. Casinos keep all the lighting set low, so you don't experience the passing of time. Added to that is the sense of magic, mystery, and comfort that the low light settings bring. Imagine playing slots in a casino that is lit with cold white halogens or overhead strip lighting. Not very pleasant is it. In fact, it would be downright jarring and would continually break your attention away from the game you are playing.
Let's be honest, casino equipment is used by thousands of people and can start to look a little tacky after a while. With subdued lighting you don't see the reality behind the magic, and it makes you stay and play just that little bit longer.
For anyone who has every spent a long night at a nightclub – when they switch those lights on and you can finally see what your surroundings look like, it can be quite a harsh kick in the realities.
There are some notable exceptions though. Sibaya Casino in KwaZulu-Natal (just outside Umdloti) and Atlantis Resort in the Bahamas are two casinos that have huge windows and skylights that let players see the beautiful ocean views while they play. While this may go against what we have said above, we do think that this is because these are both resorts where entertainment and relaxation are key, rather than specific casinos built for gambling only purposes or casinos where the surroundings are busy cityscapes like Las Vegas or Joburg.
A question of time
One of the most well-known tricks at a casino is the lack of any clocks or other time keeping devices. Once again, this is so you don't know how much time is passing. Yes, you can check your watch. Yes, you can check the time on your cellphone. But, when you're in the middle of a slots spree or hot run at the tables, how often do you think to check the time?
Gamers (PC/Xbox/PlayStation gamers that is) are well aware of how time can fly by when you're engrossed in a game. You sit down for an hour to relax, the next thing you know the birds are chirping, the sun is rising, and you're about to be late for work.
The major difference when you're in a casino is that, while you're forgetting how many hours are going by, you're putting money in their pockets.
On the nose
A very obscure, and quite recent, development in casino design is the impact of smell on a player. Retailers have known for many years how the fresh bread aroma can induce shoppers to spend more. Fashion chains know that a quality fragrance can keep shoppers browsing through the clothing and buying more or spending more than they normally would.
Harrah's Casino in Las Vegas experimented with introducing pleasant smells at certain slot machines and found that revenue at these machines increased by 45% over the machines that had no scent.
And it is becoming a lot more common for casinos to make sure that their environment has a pleasant but not overpowering aroma pumped through the environment to make players feel more at ease and happy.
There were rumours for years that casinos pumped extra oxygen through the vents – and even pheromones! – to keep gamblers awake and putting down their cash, but these have never been proven.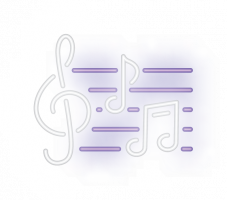 Listen up
The sounds of a casino are a big lure for gamblers. The sirens and bells and whistles – and, of course, the noises of coins hitting a coin tray – are ubiquitous with casinos, especially on the slots floors.
But, with the world increasingly moving away from coins (and cash money in general) why do we still hear these sounds?
It's another trick from the casinos. They play these recorded audio sounds to make players feel like the casino is busier than it may be, and to make players feel like there are people all around them hitting the wins and the jackpots. And maybe feel as if there turn to win is about to come up.
And the audio trickery doesn't end there.
Casinos also take a page (tune?) from the retail shopping centre playbook and pipe in that cringey, insipid, awful noise known as (shudder) muzak.
These renditions of popular and well-known songs can be heard in elevators, hotel lobbies, and shopping centres around the world – and are routinely derided and made fun of for their absolutely blah impact on our ears. And yet, there they are. Why?
Because they are just recognisable to make us feel at ease and comfortable but not loud/catchy/noticeable enough to distract us. They make us feel safe by bringing a sense of familiarity to our subconscious and therefore make us more inclined to spend time – and spend money.
Seeing is believing
Our eyes give us a lot of information and casinos know this. It's why they take us out of our ordinary surroundings and put us in palaces of opulence with flashing lights, attractive dealers and croupiers, and lots of signs and cues to what can be won and what has been won.
We are a visual species and the overwhelming sights (and sounds) of a casino are designed to overpower our natural wariness and get us amped up and excited about playing the games.
These visual cues go further though. There is a whole design industry based on what colours and shades elicit what emotions in a person and these are then brought through into product design – and casino game design. Reds and blacks are aggressive and very much in evidence on the table games. Blues, greens, and yellows are more calming and feature a lot in the slots areas.
And our eye for familiarity is why we see so many slots games featuring popular and famous entertainment properties like TV shows, movies, and music acts. It all helps to evoke a sense of positivity and excitement.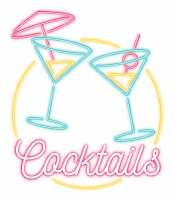 A taste for success
Of all our senses, the sense of taste seems like the one that casino can't really exploit, right? It's not like we ever lick a slot machine or chew on a playing card while we're gambling (at least we don't, but we're not here to judge!).
But we do see casinos offering us small perks like a free glass of our favourite drink or a plate of snacks if we're gambling for a long time or for a lot of money.
Yes, we know, it's not really about our sense of tase but it does speak to our sense of gratitude or our desire to be seen as a valued player when the casino brings us these freebies. And it's all just a ploy to –yep, you guessed it – keep us playing!
As a side note: you must be careful of the free drinks at a casino. Yes, it's great when someone is a buying us a pint, but alcohol and gambling do not mix. Stay sober and play better!
It's a-maze-ing
All these little psychological tricks may seem sneaky, but it's actually just basic human retail design and thinking.
One of the bigger, more obvious, but less noticed ways casinos get us to stay and play is the layout of the casino floor.
It's like a maze.
For anyone who has shopped at IKEA, you will recognise how the layout keeps you wandering down the aisles and gets your eyeballs on as many products as possible. In a casino, the slots are laid out to stop any clear path from the entrance to the tables or from the tables to the cashier. You may notice yourself wandering past rows of slots and then suddenly having to make a weird turn to get further. It's all down to getting you to spend as much time as possible walking past the flashing lights and alluring sound effects, to maybe drop a few bob into a slot or two, to try your luck before hitting the tables.
For slots players, the most popular low-limit slot machines are usually the one right up front, followed by the more expensive games, and leading to the big progressive jackpots. Progressive slots burn through players' money, so the casino wants you to play t lower risk, lower value (bit still incredibly lucrative for them) games before you go all in on the big jackpots.
And the cashiers are always hidden way down the back, nowhere near an exit, and past a final row of eye-catching games to get you to try just a little more before you cash out.
Clever.
A subtle touch
Even our sense of touch is targeted through being able to hit that spin button (or pull that lever in some slot games), feel the cards, touch the rich baize of the tables, and physically feel the hum and pulse of the casino floor through our bodies.
But our sense of touch is really targeted with the casino chips. We can hold them. We can see the values on them. But they are not really REAL currency for us. It's like they're toys. And it's why we don't mind losing at casinos.  
By being able to physically hold the chips and, in doing so, realise that they aren't real coins or notes, they become symbolic rather than actual. It's not real money anymore and so we tend to make bigger and more risky choices when we use chips rather than real physical money.
It all makes sense
We have five senses and casinos exploit every one of them to the fullest. It gives us a feeling of belonging, of being part of something exciting, a feeling of comfort. All while we put bucketloads of cash into the casino's pockets.
None of it is illegal in any way. None of it is a way of conning us. It's all just using our inherent human traits and psychological foibles to make sure we are at ease enough to spend the time and the money quite happily on our favourite pastime – and make them richer. 
GAMES: 1000+
New Loyalty Rewards Program
100% deposit up to R25 000
South Africa's First Live Casino

Same Day Pay Outs

10% Weekly Cashback
#1 Ranked Online Casino Site
GAMES: 1000+
Brand new, innovative Online Casino

100% no wagering casino

Same Day Pay Outs
#1 Ranked Online Casino Site
GAMES: 1000+
Brand new, innovative Online Casino

100% no wagering casino

Same Day Pay Outs
GAMES: 1000+
New Loyalty Rewards Program
100% deposit up to R25 000
South Africa's First Live Casino

Same Day Pay Outs

10% Weekly Cashback