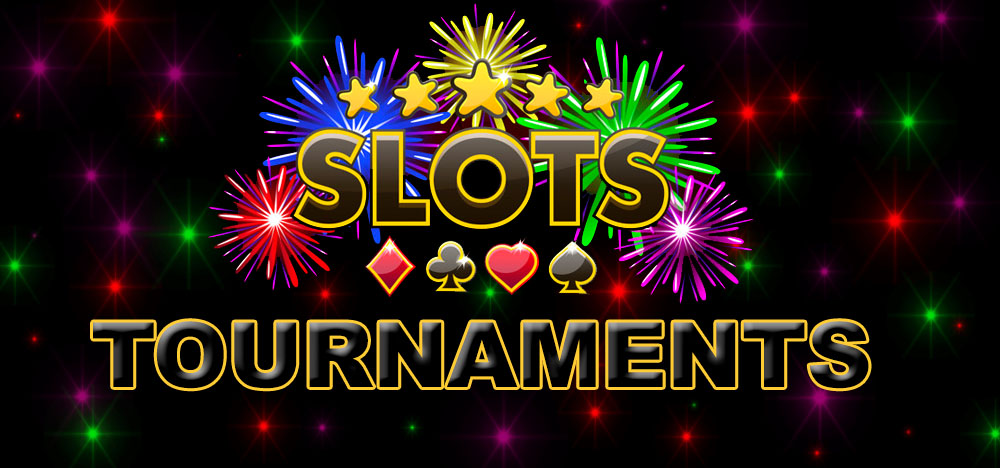 Online slots tournaments – taking your game to the next level
One of the joys of playing online slots (or even land-based slots) is that you can concentrate on your own game, in your own time, without having to worry about or socialise with other people in the casino. For those of us who enjoy playing games of chance, but not so much the mingling with other people, it's a win-win situation – but we often feel as if we really do want to show off our wins to others, or even take on other slots players to see who is the best at the game.
And that is where online slots tournaments shine!
Online slots tournaments give an added edge of excitement and competition to our favourite games of chance. And they make slots a little more sociable without having to actually interact with other people – all from the comfort of our couch.
And, of course, they have some excellent prizes – especially in cash winnings.
What is an online slots tournament?
An online slots tournament is a competition between different online slots players where the ones who win get to take home (or rather take to their bank account because most of us are already at home!) a share of a prize pool of prizes or cash.
The tournament usually features a number of different online slots games that players can choose from. The players then play the slots as they would normally (except a lot faster in some cases) and try to get themselves on a leaderboard. The top players with the most points at the end of the tournament period are announced the winners and they get the spoils.
What is a leaderboard?
A leaderboard is just a list of all the players competing in the slots tournament and where they rank at any given time. The number top position on the leaderboard goes to the player who has collected the most points in line with the tournament rules. Players are ranked in descending order from there.
How do players get points?
Scoring is done according to the rules of the online slots tournament, and these change from tournament to tournament. Some tournaments want players to collect as much money in winnings (credits) as possible in a certain time frame. Some tournaments want players to collect as many Wilds a possible during the time frame. Some tournaments are all about hitting the bonus features.
Each tournament has its own criteria for determining how players get onto and climb up the leaderboard, but these will be explained on the tournament page.
In general, most tournaments are based on players accumulating as many wins as possible in the time period.
What is an online slots tournament time period?
This is the time during which the tournament is run. For players to be eligible, they must play during these set times.
Some tournaments can last for weeks and allow players to jump in and out at their leisure. Obviously, the more time you play, the more chance you have to gather those points and hit the top of the leaderboard.
There are also tournaments that only last for a couple of hours on a specific day. These are normally speed tournaments where the player needs to spin as fast as possible to collect as many points as possible over a very short time period.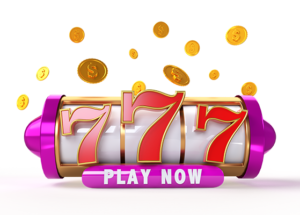 What online slots games do players need to play?
This is up to the tournament organisers and usually follows a theme. For example, over Valentine's Day players will be invited to a romance-themed online slots tournament where all the qualifying games have a Valentine's or Love theme. Or the organisers might decide on a specific games provider and feature a selection of their games under an appropriate theme (Ka-BOOM tournament for Booming Games, for example)
On the subject of qualifying games: the tournament organisers will give players a list of online slots games that they must play in order to qualify for entry into the tournament. Some tournaments (the bigger prize pool ones) require players to register for the tournament. Other, smaller tournaments give players automatic entry if they play any of the qualifying games.
How do players know which is the best game to choose?
Players can choose from any one of the eligible games – or more if they want to. All the games are chosen to give all players an equal chance of racking up the necessary points using the specific rules of the tournament.
For example, a tournament that has a biggest cash win as the criteria can feature a number of different online slots games, with a number of different themes, and different reels (3 or 5), and different features – but they will all have the same volatility and close to the same RTP so that all players have a theoretical equal chance of pulling in the wins and accumulating the points.
How do players enter an online slots tournament?
Your chosen online casino will regularly send you news of any bonuses, promos, and tournaments that are coming up (if you are playing at a legit and licensed online casinos and if you have opted in for their newsletters). Online casinos will also have prominent banners on their sites promoting any upcoming tournaments. All you need to do is click on the link to get all the info, follow any registration steps, and start playing during the tournament period.
Are there entry fees for online slots tournaments?
Sometimes yes, sometimes no. Some tournaments charge an entry fee which is then added to the prize pool. The more players, the bigger the prize pool. 
Other tournaments are free to play (free from an entry fee not from a stake). These tournaments usually offer smaller prize pools but do have some great and newer games from providers that they want players to try out.
One thing to remember: whether it's free entry or buy-in, all players start their tournament with the same number of credits. If players deplete their credits and re-buy into the tournament (if that is allowed) they start with the set number of credits again and zero points on the leaderboard for that period.  
Top tips for playing online slots tournaments
It's all about racking up the points. Each and every player starts with the same amount in credits so you have to be ready to play fast and furious if you want to dominate that leaderboard.
Switch on that turbo button if it's available.
Max bet each spin.
Play all paylines.
Make sure you're spinning fast and as often as humanly possible.
Remember, it's about the points not the cash!
Who organises the online slots tournaments?
The tournaments are organised and hosted by online casinos and online casino games providers. For example, Jackpot.co.za will partner with Booming Games or Spinomenal to choose a selection of online slots games for the tournament.
Some tournaments are casino-specific and only available at that online casino. Some tournaments are provider-specific and may be available at more than one online casino at the same time.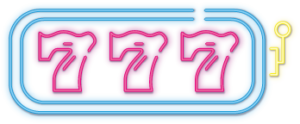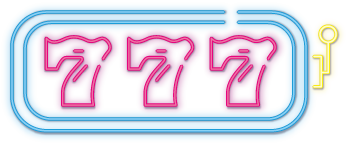 Why are online slots tournaments so popular with South African online casino fans?
Online slots tournaments are super popular worldwide but our people have certainly shown a massive willingness to take on other players and prove a point. Why? We – the Online Casino Review team – believe that it's just our natural competitive nature. For such a small country, we really do excel at competition. Just look at our presence on the world stage of sports. Or our innovative entrepreneurs around the world.
We thrive on competition and online slots tournaments are the fastest, funnest online casino game competitions out there!
Where are the best online casinos for South Africans to play online slots tournaments?
Our top picks would have to be Jackpot.co.za and PlayLive Casino. These two online casinos cater to south African online slots players with hundreds of different slots games – but also offer regular tournaments with impressive prize pools and the best providers and games on the market.
Are you ready to level up?
Online slots tournaments are amazing fun and edge-of-your-seat action. But they go further than just giving players the opportunity to take on the best in the world and compete for big prizes. They also give slots fans a chance to hone their playing styles, try out new games, and get an even more in-depth understanding of how slots games work and how they can adapt their playing style for maximum reward.
And, of course, show the rest of the online slots world who the best really is!
GAMES: 1000+
New Loyalty Rewards Program
100% deposit up to R25 000
South Africa's First Live Casino

Same Day Pay Outs

10% Weekly Cashback
#1 Ranked Online Casino Site
GAMES: 1000+
Brand new, innovative Online Casino

100% no wagering casino

Same Day Pay Outs
#1 Ranked Online Casino Site
GAMES: 1000+
Brand new, innovative Online Casino

100% no wagering casino

Same Day Pay Outs
GAMES: 1000+
New Loyalty Rewards Program
100% deposit up to R25 000
South Africa's First Live Casino

Same Day Pay Outs

10% Weekly Cashback