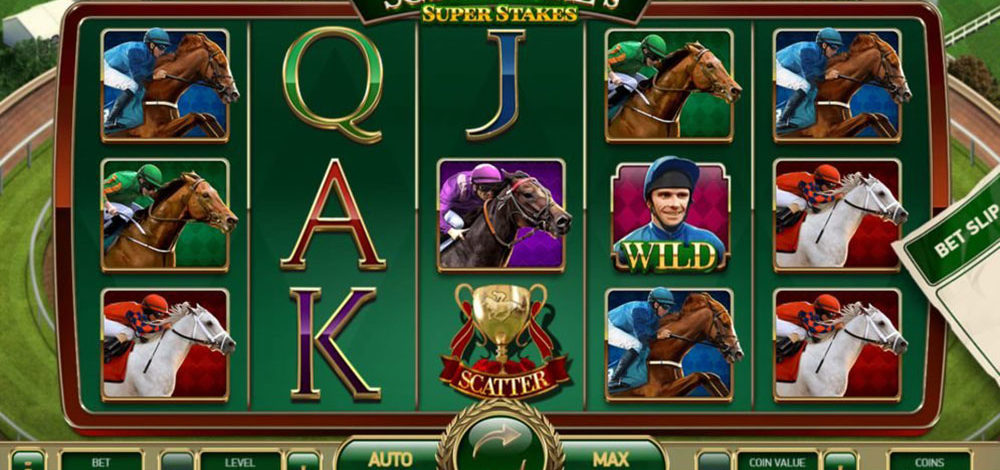 Online slots and sports – the best of both worlds
With the Winter Olympics in full swing (or is that full slide? Or skate? Or ski?) and a plethora of fantastic tournaments and matches on the horizon – not least being the FIFA World Cup 2022 in Qatar – we are torn between spending our time on cricket or Formula 1 or rugby or our online casino love – the slots.
We South Africans have a ton of things we are famous for: our beautiful country, our cuisine, our innovations, our sexy accents, our love of taking chances, and our sport. Some of our best and brightest ambassadors out there are sportspeople who have risen to the tops of their game. From cricket to rugby to swimming to soccer to tennis, we even have a few NFL players (and one very famous one, Gary Anderson, who was born and bred right here on our shores – or at least on the shores of the rivers of Parys).
With sport being such a huge part of daily South African lives, and online and mobile gambling rising to never-before-seen levels, we at Online Casino Review were curious as to whether there were good options for sports fans in the online casino world. We are all well aware of the sports betting options out there but sometimes we just want to enjoy our favourite team or individual competing without the extra stress of having money on the line. And we love online slots. So, is there a way of merging our favourite sport and our favourite pastime?
Surprisingly, yes! Look, we all know and enjoy Frankie Dettori's horse racing online slots game, it's super fun and quite cleverly done, but we've never actually gone out and looked for slots that incorporate sports as such. We've played tons of PlayStation and Xbox sports games, we've dabbled in the virtual sports betting world and fantasy leagues, but we've never tried our hand on a sports slot.
And, boy, were we pleasantly surprised!
What are online sports slots?
Put simply, online sports slots are out favourite casino games given a sports theme. In the above-mentioned Frankie Dettori slots game (Frankie Dettori's Magic Seven) Playtech have taken a world-famous jockey's exploits and turned them into a 5-reel, 25 payline online slots game where players can relive the historic events of Frankie Dettori riding all seven winners to victory at Ascot.
But there are far more online slots for south African players that feature sports.
The beauty of online slots and the digital casino world is that it only takes a bit of ingenuity, design, and programming to bring players new and exciting themes and features in a format that is quickly understood and thrilling to play.
In the sports-themed slots world that translates to hundreds of slot with hundreds of different sports on offer. Much like a movie theme or a music theme or a Viking theme or an archaeologist theme, the sports themed slots can vary from 3-reel to 5-reel to standard fruit machine to cascading reels – and, of course, the rules of sports tend to enable a host of interesting features for the player.

What sports themes are available?
So, so many. There are all the usual ones like football/soccer which is obvious seeing as it's the world's most played, watched, and followed sport. There are rugby slots, cricket slots (super popular on the Indian sub-continent and with a growing fan base right here in South African online casinos), motorsport slots, horse racing slots, basketball slots, American Football/NFL slots, bowling slots, and cycling slots.
And then there are the more unusual sports options.
Darts. Ice skating. Olympics (apt for this time of year). Martial arts. Sumo wrestling. Lucha Libre, rock climbing. If someone enjoys it, it's probably been turned into a slots game.
Which online slots would appeal to South African online slots players?
This is totally subjective and dependent on what sport the individual player enjoys. But, given that the majority of South Africans follow soccer, rugby, cricket, tennis, golf, and/or motorsports, we can confidently state that there will be a sports online slots game out there just for you.
And even if you are not a sports fan, playing a sports themed slot gives you all the thrills of slots play plus the added bonus of experiencing something a little different in your gameplay.
What are the best online sports slots to play?
Most of the big global studios are developing sports slots to cater to the ever-growing market, and there are some really good indie studios putting out some impressive sports slot games as well.
But there are also some really rubbish ones.
With the sheer number of sports themed slots out there we cannot possibly go through them all.
BUT
We do know which ones our players will more than likely enjoy:
Football/soccer
Cricket Star – Microgaming
There are not many cricket slots available, and the most widely acclaimed is Cricket Star from Microgaming. But before you strap on your pads and head out to bat, beware the googly of Microgaming's restrictions on South African online casino players.
Still, if you are able to get to the crease in this 5×3, 243 winning ways slot you can expect thrilling gameplay and more features than you can throw a stump at.
Rough Rugby – Random Logic
While this 5×3, 15 paylines, 96% RTP online slot for South African players looks like it focuses on the more … thuggish …aspect of the world's greatest contact sport, it's actually just poking fun at the rough nature of the game. Fun cartoon graphics, good features, and an amazing bonus Kicking For The Posts game!
Odd Shaped Balls – OpenBet
Yes, get your giggles out of the way, rugby is a game played with odd-shaped balls. It makes the game more interesting and unpredictable and so it goes for this fun and unusual slot game. Odd Shaped Balls features some of the teams from the 2011 RWC (New Zealand, England, Wales, Ireland, Scotland) and some wild graphics. But none so wild as the Free Spins scatter of a busty red head streaking across the pitch! A fun 5×3, 20 paylines slot for rugby fans.
Get in the game!
These are just a few of the sports themed slots available to South African online gamblers. There are many, many more and we hope you find the ones that reflect your passion for your sport and team and for your online slots playing. Or maybe ignite an interest in a particular sport. Whatever you decide to do, remember to play with trusted and licensed partners like Jackpot.co.za, PlayLive Casino, Tusk Casino, or Casino.com.
And remember to play responsibly!
GAMES: 1000+
New Loyalty Rewards Program
100% deposit up to R25 000
South Africa's First Live Casino

Same Day Pay Outs

10% Weekly Cashback
#1 Ranked Online Casino Site
GAMES: 1000+
Brand new, innovative Online Casino

100% no wagering casino

Same Day Pay Outs
#1 Ranked Online Casino Site
GAMES: 1000+
Brand new, innovative Online Casino

100% no wagering casino

Same Day Pay Outs
GAMES: 1000+
New Loyalty Rewards Program
100% deposit up to R25 000
South Africa's First Live Casino

Same Day Pay Outs

10% Weekly Cashback