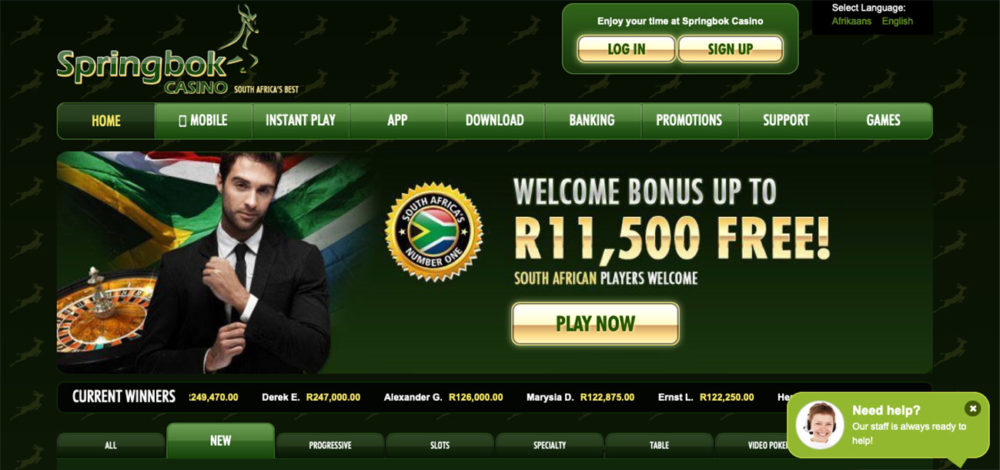 Is Springbok Casino legit?
There are many online casinos targeting South African online gamblers which raises an important question: how many of these online gambling sites are legit?
Thankfully, Online Casino Reviews is able to answer – to a high degree of accuracy – whether your chosen online casino games partner is, in fact, a good one to be playing at.
For South African online gamblers, the question of legitimacy goes hand-in-hand with the question of legality, even though they are actually two separate topics. One of the most popular, and the most questioned, online casinos for South African players is Springbok Casino. It's often the subject of questions to our casino experts and we would like to try and set your minds at ease concerning the legitimacy of one of the oldest online casinos for SA players.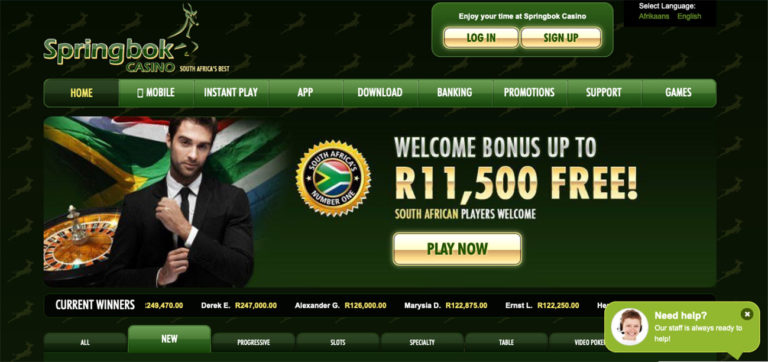 Legitimacy vs legality
Let's get this out of the way up front. There is a big difference between legitimacy and legality.
For a casino to be legit – and to an extent legal ≠– it must be registered and licensed with a recognised Gambling Authority. This allows the online casino to operate according to strict rules and regulations that pertain to that Authority's laws. There are a number of Gambling Authorities around the world. Some of the more wall-known ones are Curacao, Malta, UK, Italy, and Gibraltar. Some countries have very specific Authorities that allow online casinos to operate exclusively within that country. Some examples of these include the British Columbia Lottery Corporation, or the Kahnawake Gaming Commission.
Legality, however, is a different topic. While many online casino welcome players from all over the world, certain countries – including South Africa – have made online gambling illegal within the borders of the country or by citizens of the country.
Except in certain instances like online sports books, or fixed odds gambling, or some licenses that can be obtained.
What this does is make the online gambling legal/illegal conversation incredibly murky. This 'grey area' leaves operators open to enticing players from these countries and the governments themselves with little choice but to overlook the activities.
In South Africa in particular, the law states that online gambling is illegal. But, as we all know, there are a lot of operators out there that seem to have the tacit approval of government. Names like bwin, Lottostar, Hollywoodbets, Sunbets, and so on promote their games of chance openly and publicly across national media. And while they may have started out as sports bookies and fixed-odds bettors, they are increasingly offering casino games as part of their draw.
So, where does this leave the South African online gambler?
In a bit of a limbo. You can place bets online at your chosen online casino. But you must do so with the knowledge that, even though you are not likely to be tracked down and prosecuted, it is currently illegal to own, operate, or play at an online casino.
There are rumours abounding about new legislation coming through to allow the government to take advantage of the tax revenue offered by this lucrative industry – so keep your eyes peeled for any developments.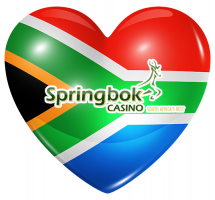 So, is Springbok Casino legit?
While it does operate in the legal grey area outlined above, the legitimacy of Springbok Casino is beyond doubt. What makes an online casino legit? A number of factors, most importantly, its licensing and security. But there are other reasons for the OCR recommendation.
History
Springbok Casino was one of the first online casinos to truly welcome South African online gamblers and allow them to play in South African Rands. As you can see with a cursory glance at the website, it is egtelik Suid Afrikaans – from the themes to the icons to the language to the whole look and feel of the casino.
But do keep in mind: even though it is skinned as a wholesome South African platform, it is owned and operated offshore and targets a wider audience than just sunny SA!
Security
Springbok Casino uses industry standard encryption and software to keep players' data safe. In addition, a variety of trusted and known banking methods are available for deposit and withdrawal so players can choose the method that they are comfortable with.
The all-important licence
Springbok Casino is fully licensed and compliant with the Curacao Gaming Authority which is good news for online casino fans looking for a regulated partner.
Opinions
A really good tip when you're looking to find out about an online casino is to check reviews (like the reviews we post here at OCR) or look for comments by players online. Springbok Casino has a bit of a mixed bag when it comes to the opinions of the gaming community. There are numerous complaints against the casino for things like withdrawal limits, withdrawal policies, bonuses being withheld, and the like but none about them operating illegally which is good.
A lot of complaints against online casinos do come from players who have not read or understood the terms and conditions of the casino or the wagering requirements – so do with that what you will.
Springbok Casino is legit
It offers a valid license, it has a safe and secured platform, it respects fair play and responsible gambling, it offers trusted banking methods. All the hallmarks of a legit online casino.
Whether you should play there or not is up to you though. They don't offer the greatest bonuses, they have no Live Dealer lobby, and the withdrawal wait times can be quite long.
It is a legit online casino for South Africans but does fall squarely in the middle of an industry that offers some truly superb gambling options. 
GAMES: 1000+
New Loyalty Rewards Program
100% deposit up to R25 000
South Africa's First Live Casino
Same Day Pay Outs
10% Weekly Cashback
#1 Ranked Online Casino Site
GAMES: 1000+
Brand new, innovative Online Casino

100% no wagering casino
Same Day Pay Outs
#1 Ranked Online Casino Site
GAMES: 1000+
Brand new, innovative Online Casino

100% no wagering casino
Same Day Pay Outs
GAMES: 1000+
New Loyalty Rewards Program
100% deposit up to R25 000
South Africa's First Live Casino
Same Day Pay Outs
10% Weekly Cashback