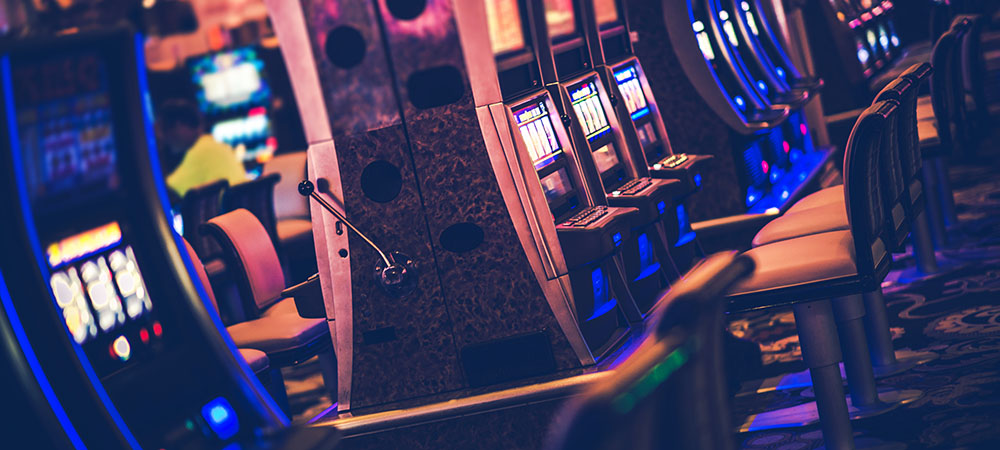 Is it true that online casino games are rigged?
While there are a lot of stories – and a LOT of complaints on online forums – about the perceived honesty or fairness of online casino games and online or mobile casinos, the truth is that, quite simply, online casinos games are NOT rigged.
But that doesn't mean that this is true of ALL online casino games.
Confused? We can see how our two statements may seem contradictory but they are both valid. It all depends on how you play and where you play. At Online Casino Review, we spend our days searching, playing, and reviewing online casinos and online games to make sure our fans are playing with respected and trusted partners – and we do see a lot of doubt and uncertainty from people. But, often, that doubt and uncertainty is only there because they don't understand how to find the partners that will give them a favourable online gambling experience.
South African gamblers in particular are at risk of ending up at dodgy casinos, or losing money to dodgy games, because our market is a very new one and ripe for all sorts of operators both legit and shady. Thankfully, we do have quite a digital-savvy populace and we are very wary of scammers and con artists even though these crooks are getting better at what they do.
Our experience in the online casino world has shown us why people may think online casino games are rigged, but it has also taught us why they are not – if you understand what you are doing.
Online casino games are worth billions
The first thing to understand is that online casino games and online and mobile casinos are businesses.
Businesses that are potentially worth a fortune.
The online gambling market was worth $66.67 BILLION in 2020 (that's sixty six point six seven billion United States Dollars!). And it's only growing. Estimates are that it will be worth $100 billion by 2026. Add in the effects of Covid lockdowns and quarantines, the rise of mobile casinos, and the increasing complexity and innovations of the games themselves and you can see how big this industry is.
Now why would you risk a slice of that incredibly rich pie to scam one little player out of a couple of bucks?
Would it not make more sense to offer a platform where players would come and spend more money rather than chase them away?
The aim of a business is to make profit and, as anyone who has ever walked into a land-based casino can tell you, casinos make a LOT of profit without needing to rip you off.
Online casinos need to have a license
Having said that, we do know that there quite a few idiots out there who will still try to scam you out of your cash. Even small scams earn someone money. And while they cannot compete with the big casinos, enough people that fall for their tricks will mean a tidy profit for them.
So, how do make sure you're dealing with a legitimate online casino business offering fair play games and a real wagering chance?
You look for their license.
Online and mobile casinos must have a license to be legitimate. These licenses are granted by various territories around the world like Malta, Gibraltar, United Kingdom, Italy, Curacao, and more. These territories have made it legal for online gambling providers to operate through them – as long as they get properly licensed and registered.
Licensing is an expensive and complicated process, one that can be undone in a heartbeat if the operator is found to be lacking in any department. Complaints are taken very seriously and lead to in-depth investigations into the online casinos. And, if they lose their license, it is incredibly difficult to get back again.
A simple internet search can show you whether your chosen online gambling platform is licensed, where it's licensed, and what the license number is. A lot of premium online casinos even post their license and number on their site (usually at the bottom of the page).
If you can't find the license details, it may be best to just look for a different (licensed) online gambling partner.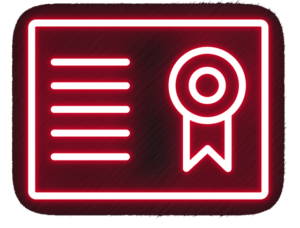 What about the games themselves?
All of the above leads into answering the question of whether online casino GAMES are rigged or not. We've established that the casinos themselves stand to lose a significant amount of money if they are not operating above board and in a legitimate manner. But what about the games?
Not a lot of people realise this, but the games you play are not actually at the casino you're playing with. Online and mobile casinos are merely portals that give players access to the actual games – and these are housed on secure servers run by the games providers themselves.
What this means is that the games providers, and by extension the games themselves,  also need to be legit so that they don't lose money. And they are also scrutinised and investigated by industry bodies and authorities who will not hesitate to shut them down if they are not playing fair.
One of the biggest differences between land-based casinos and online casinos, and a major factor in the rigging question, is the actual operation of the games. Land-based casinos have equipment (wheels, decks of cards, physical slot machines, etc.) that can be accessed by humans and tampered with. Online gambling venues do not. Everything online is run by software and this actually makes online casino games even fairer than land-based ones.
Because of the RNG.
What exactly is the RNG?
RNG stands for Random Number Generator and it's the software that makes certain that you casino game is relying on pure chance.
RNGs are algorithms that produce sequences of random numbers, millions of them every second. The casino game software uses these randomly generated numbers to tell the game what actions to fulfil. For example, when you hit the spin button on an online slots game, the RNG tells the reels where and when to stop. Or, when you're playing a game of video blackjack, the RNG tells the game which cards have been dealt.
There is no way to predict what number sequence the RNG will produce and therefore no way to influence an online casino game.
In a legit, licensed online casino. (Yes, we are harping on about this but it truly is one of the most frustrating aspects of our work – the number of players who blame a rigged game or casino and then 'suddenly' realise they're playing at an unlicensed operator.)
Why don't I win more on my non-rigged online casino game?
House edge. It's as simple as that. You know the saying "the house always wins"? It's true. It's a fact. It's why every land-based casino looks like an entertainment palace with the most eye-popping décor and extravagant fittings. It's because – shock and horror – casinos are a business and their business is making money. For themselves, not for you.
How do they make their money? By using their house edge, the mathematical advantage that they have over the player. Some games, like roulette or slots, have extravagant house edges. Some games , like blackjack, have tiny house edges. But all casino games, online or land-based, have a house edge.
It's perfectly legal. It changes from casino to casino and game to game. And it's why these businesses make so much money!
Gambling and gambling games have some very clever people operating in the background (like super-clever actuary type people) who work out exactly how much a game can pay out to entice players versus how much it needs to bring in to be profitable.
It's why those stories of gamblers hitting the big jackpots are such big news – and so rare!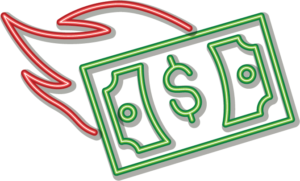 Take our advice for the best online casino game experience
Make sure you're playing at a licensed online or mobile casino.
Check out our reviews. We make sure we check for licenses and publish their details on our reviews. We also search the 'net for comments, complaints and other reviews on the online and mobile casino so our South African players in particular know they are trusted and reputable.
Check that the casino is offering games from a solid provider
There are a lot of indie studios out there producing some amazing casino games but the market is dominated by a large group of heavy-hitting game providers. The more of these big name providers your online casino offers, the more you can trust them to be offering a trusted experience.
The OCR team also check out all the new games that we can so take a look at our game reviews to see which games are topping our favourites this month.
As with anything in the world – it's up to you to make sure you're doing your best to stay safe. This includes everything from playing responsibly to setting budget and time limits, from managing your money to making sure you're accessing the online sites from secure and trusted wi-fi networks.
Play for the fun of it. Play responsibly. And walk away if you're having a bad day. There's always tomorrow.
GAMES: 1000+
New Loyalty Rewards Program
100% deposit up to R25 000
South Africa's First Live Casino

Same Day Pay Outs

10% Weekly Cashback
#1 Ranked Online Casino Site
GAMES: 1000+
Brand new, innovative Online Casino

100% no wagering casino

Same Day Pay Outs
#1 Ranked Online Casino Site
GAMES: 1000+
Brand new, innovative Online Casino

100% no wagering casino

Same Day Pay Outs
GAMES: 1000+
New Loyalty Rewards Program
100% deposit up to R25 000
South Africa's First Live Casino

Same Day Pay Outs

10% Weekly Cashback