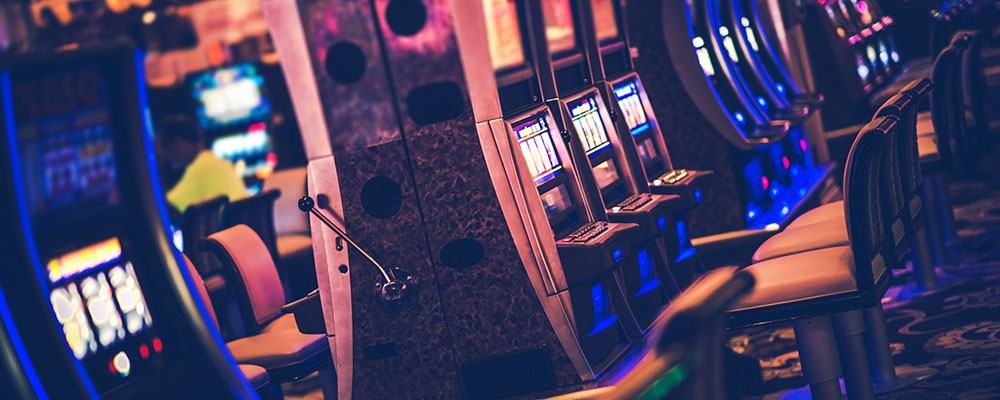 How to play slot machines effectively
Slot machines are a mainstay of the casino environment and one of the most famous and recognisable casino games in the world. When we think about casinos and casino towns, we all picture the gambling floor with its rows and rows of slot machines, brightly lit, noisy, just waiting for someone to sit down and give the reels a spin.
It's the relative simplicity of playing a slot machine or online slots game that makes them so popular. You don't need to learn rules or figure out complicated strategies in order to play. You just sit and put it in your money and pull the lever or hit the button and the machine does the rest.
That's all there is to it. Right?
Not really. You can play this way if you're just idling away a few minutes while you wait on something else –but it is really not an effective way of playing. Not only are you diminishing your chances of getting a win, but you are also missing out on a ton of fun.
Yes, slots are popular because they're simple, but so is flipping a coin and betting on heads or tails and you certainly don't see more people lining up for a game of 'flip the coin' than they do for the slots.
But the true slots fans know that it's not about picking a random game and sitting there until (A) you've hit a jackpot or (B) you've got no more money. Pro slots players will look for the best advantage to their gameplay, the games that offer them great RTPs and the games that keep them engaged.
And it's not all about winning. Slots, like any other game be it a casino game or a boardgame with the family, are all about fun. This is why developers spend so much time and money bringing new and exciting games to market – because players want to have fun while also trying to get a little scratch to put it the bank account.
Online Casino Reviews has taken a spin across the slots world to find out just how to make your slots playing that much better when it comes to playing effectively.

Don't nickel and dime it
Cheap slots are going to give you cheap thrills – and cheap payouts. Rather than picking the lowest denomination machine or online game, look out for the ones that have relatively high to high denominations.
These more expensive slots will not only offer you a better game experience because they are probably better designed but they will also offer bigger payouts.
And casinos and developers ant as many players on the better games as possible so you may find that your higher denomination games actually offer better winning opportunities to go along with better graphics, storylines, sound effects and options.
Play it to the max!
This is especially true of land-based casinos. If you want to hit that jackpot, you have to max bet on every spin. Jackpots are linked to the paylines which are linked to the bet amount. The more you bet, the more paylines are activated, the better your chances of a win. In fact, many jackpot slots require you to play at max bet before the jackpot is even activated.
Embrace the random
In the early days of mechanical slot machines equipment wear and tear meant you might find a slot machine that was predictable. A missing cog, a worn wheel, whatever the reason, the machine was prone to paying out in certain patterns or times.
With modern Random Number generator technology, this is no longer really the case. There are no patterns anymore. The RNG ensures that every spin is a brand new one with no effect coming from the previous plays.
Online casino fans realised this a long time ago but land-based players still persist in thinking that there is a pattern that can be divined from a slot machine. Unfortunately, even land-based casinos have gone the software route and make extensive use of RNGs in their machines.
Your best bet is to embrace the fact that, as with all gambling, it really is down to luck.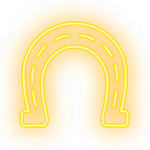 But there's luck and "luck"!
Sure, luck is the way of the gambler but, as with anything in life, you can help nudge luck into going your way.
And it's one of the most valuable insights into effective slots playing.
Do your homework. Don't just sit at a random machine or click on an arbitrary online game – find out about it. Check the data and you will find you have a much more profitable gaming session.
The most important thing to look out for is the RTP. A high RTP will give you a better idea of just how often you are likely to win. A low RTP means you're less likely to hit a win but more likely to win a lot more if you do.
Check the pay table to see what the posted RTP is, and you may even find a volatility guide to give you even more info on the game you want to play.
Study the paylines. The more paylines, the more opportunities to win – theoretically! We say theoretically because more paylines can also mean a more complicated game with less chances of winning big.
If you're an online slots fan, look for reviews on the slots game. Most fans are more than willing to give others an insight into whether or not the game is worth playing and review sites, like OCR, often post reviews on new slots games (you can find our slots reviews right here
Try before you buy
The online casino world has quite a few things going for it when stacked against land-based casinos and one of our bestest ever bonuses is that you can often try a slot game for free before you risk your moolah. Look for demo modes and play for free options at the online casinos and give the slots games a try-out before you invest.
Not only will it give you a better grasp of the gameplay, but it will also give you an idea of the pay percentages and frequency. And you get to play on a huge number of different games and experience all the different styles and themes without going bankrupt!
Progressive is not always progress
A lot of slots players will tell you to play progressive jackpots sparingly. Which makes no sense if you know that the really big, life-changing jackpots are on the progressive slots.
If you're playing for fun, it's wiser to avoid progressives for a number of reasons. The biggest reason is the cost. Progressive jackpots have a much higher bet amount than random jackpots and you will burn through your bankroll much faster.
Another reason is the volatility. Progressive jackpots are massively volatile games meaning that yes, if you hit the jackpot you're going to be set for life, but that jackpot is not hit very often at all. Fixed jackpot slots will pay out lower wins but your chances of hitting those wins are much higher.
This is not to say you should avoid progressive slots, just don't put all your time and money into chasing the big win and lose out on the fun and thrills of slots games.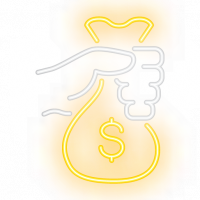 Bank on your own self
And speaking of burning through your bankroll: the most important part of gambling is watching your budget and bankroll. Any effective gambler knows that, while there are times when you're on a winning streak, there are also times where you are going to be losing.
Make sure you have a budget and a bankroll. The budget to ensure you have the money to go gambling and you won't be left homeless if you lose, the bankroll to know you have a set amount of available cash for that days playing.
When it's done, walk away. Don't deposit more. Don't draw more cash/ Just take some time, make sure you have the budget and go back another day.
Trust us, you will find your playing will become a lot more fun and lot less anxiety-inducing, rage-filled or just downright depressing if you do this properly.
Take advantage of bonuses
Casino, especially online casinos, will have a host of promotions and bonuses to make your playing that much more cost-effective. These could range from 'free' cash bonuses to deposit matching to no deposit bonuses to free spins on selected slots. What they all have in common is that, when used effectively, they not only boost your bankroll and extend your play opportunities but they also give you a great way of trying new games.
BUT
You must always make sure you read and understand the wagering requirements. There's nothing worse than winning cash only to have it taken away because you failed to complete a wagering requirement or overlooked a small line in the terms and conditions.
And always, always have fun
OCR are always about the fun side of games of chance. We understand that we are not those lucky people you (occasionally) hear about who hit the Mega Moolah or Mega Fortune multi-million jackpot. We are players. We enjoy the thrills and entertainment of gambling whether on the slots or the tables, online or at a brick-and mortar establishment.
And the one thing we always do is make sure we're playing in a trusted environment with responsible and respected partners.
Check out our reviews to see which online casinos are the best for South African players, the ones that welcome South African Rands and the games that keep us coming back for more.
GAMES: 1000+
New Loyalty Rewards Program
100% deposit up to R25 000
South Africa's First Live Casino
Same Day Pay Outs
10% Weekly Cashback
#1 Ranked Online Casino Site
GAMES: 1000+
Brand new, innovative Online Casino

100% no wagering casino
Same Day Pay Outs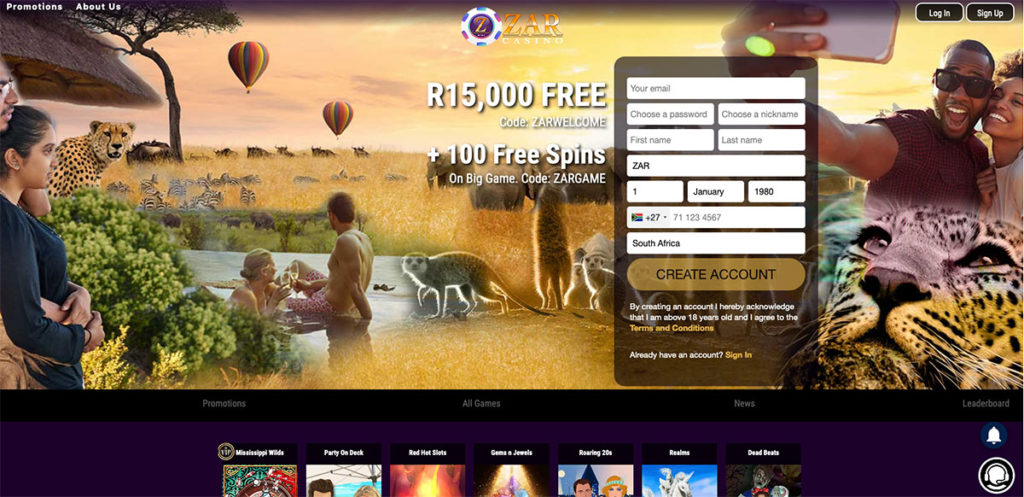 GAMES: 188+
Launched in 2019
Safe and secure online casino
All new players get an excellent no deposit bonus.
Only accepts players from South Africa
#1 Ranked Online Casino Site
GAMES: 1000+
Brand new, innovative Online Casino

100% no wagering casino
Same Day Pay Outs
GAMES: 1000+
New Loyalty Rewards Program
100% deposit up to R25 000
South Africa's First Live Casino
Same Day Pay Outs
10% Weekly Cashback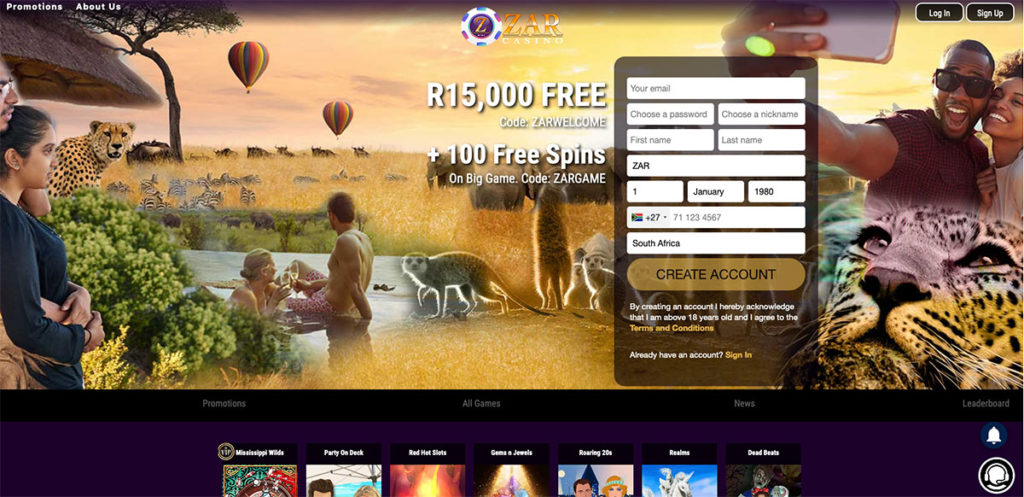 GAMES: 188+
Launched in 2019
Safe and secure online casino
All new players get an excellent no deposit bonus.
Only accepts players from South Africa