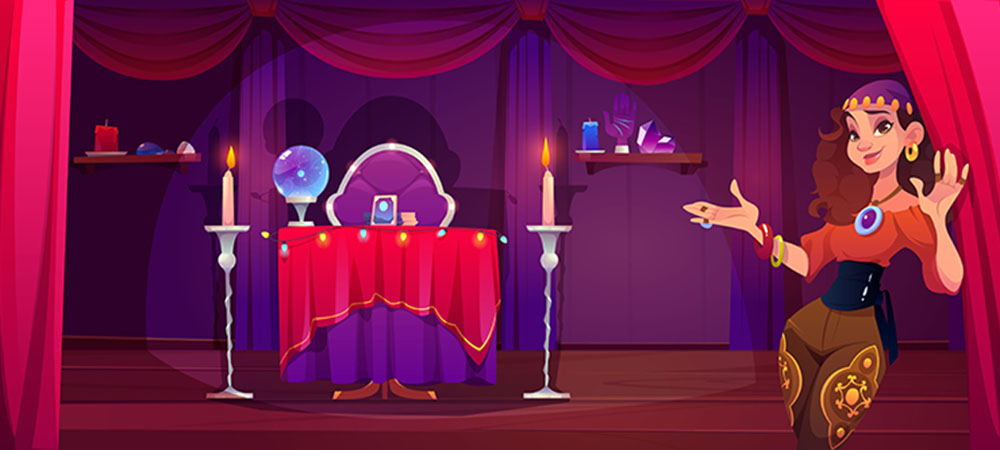 Future trends in gambling
Predicting the future can be a mug's game, but sometimes things just align so you can see trends coming over the horizon. If you ever want to have a good laugh, go look for articles on what people from the past thought living in the year 2000 would look like. There are the obvious things like flying cars and personal robot butlers but there are also bizarre theories like floating houses and humanity evolving to have just one big toe and everyone having nuclear-powered vacuum cleaners.
There are also the future predictions that proved to be singularly mistaken points of view. The record label exec who turned down the Beatles because he reckoned guitar-based rock was dead. Thomas Watson, the PRESIDENT of IBM, said in 1943 that there was a market for only 5 computers in the entire world. Ken Olsen, founder of Digital Equipment Corporation, doubled down in 1977 by saying that there was no reason for anyone to want a computer in their home. The irony in both these last two statements is, of course, that IBM became the innovators of the Personal Computer, and that Digital Equipment Corporation was a major force in computing and would eventually become a part of the Compaq family.
Still, we can see how these trends could be overlooked – when Thomas Watson made his statement back in the 1940s, computers were the size of a house.
Nevertheless, here at Online Casino Reviews, we pride ourselves on having our finger on the pulse of modern gambling and so we think that these trends will be setting the path for online and mobile gambling in the years to come.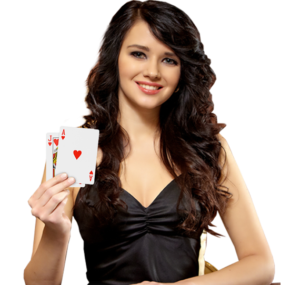 Live Dealer games
Live Dealer games are not new. The thrill of having a real seat at the real table with a real dealer and real opponents via web cam tech is – and we're really sorry that we're going to do this, but the temptation is just too great – real. Ok, now that that's out of our system, let's unpack why we think this is a future trend.
Yes, you can go to any premium online or mobile casino right now and play a Live Dealer game, but the tech and take up is still in its infancy. You will have a great time (trust us, it's something you have to try out if you're into table games!), but it's not the actual playing that is a future trend – it's how much it's set to grow!
With the global Covid pandemic locking people into their houses all over the world, online gambling has seen a massive growth. What we all hoped would be a short-lived period of masks and social distancing has, unfortunately, become a long-term period of global quarantines and lockdowns. And, while our favourite online casinos and online casino games have certainly helped to keep us from going insane, we have begun missing the social interactions that make us who we are – human.
South Africans, in particular, know the isolation of extended lockdowns and curfews. And South African gamblers are well aware of how much we miss our in real life casinos and the banter of other punters.
Let's be honest, this Covid BS is going to be around for a while. This is why Live Dealer games and casinos are trending to be huge in the future. They give us all the interaction and eyes-on action we crave, even if it is via a camera. We can live chat with the dealers and the other players. We can see the rest of the games going on in the background of the card room or game studio. It gives us that human contact.
All in real time from the comfort of our couch.
And the tech is only going to get better, the games are going to grow, and the experience is going to lead the casinos of the future.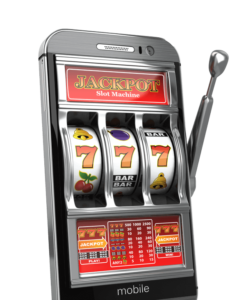 Mobile casinos
One of the biggest things we're seeing in our daily casino work is just how many casinos and games are going mobile. With a smartphone in the pocket of over 3.8 billion people around the world, it stands to reason that an industry as invested in technology and software development as the online gambling industry would soon see the allure of putting the casino into those same pockets.
Mobile phones and mobile technology have fundamentally changed our world. What began as a revolution in communications has evolved into something we never predicted – a device that allows you to listen to music, take photos, shoot video, record sounds, make payments, show you your route and journey, and so much more. Oh, and make calls, lest we forget.
It also brings games into the palm of your hand. Anyone remember Snake on the Nokia 6110, or are we giving away our age? Things have progressed just a tad since then. With modern smartphones having the same computing power as most mid-range laptops, we can access all the action, graphics, and sound effects that were previously limited to gaming consoles and PCs. Gone are the days of choosing terrible gameplay just to while away some time playing on your mobile device, now it's the go-to option for many. It's estimated that, by the end of 2023, the mobile gaming market will be worth $100 billion.
And a lot of that will be going to mobile casino games and mobile casinos.
South African gamblers are a rich market for mobile gambling because we are at the tip of the continent with the highest smartphone usage in the world. They are everywhere, and they will just keep getting faster and better – as will the games that they can run.
If you want to see what mobile casinos are already able to offer, visit some of our top-rated online casinos that offer an immersive mobile experience. PlayLive, Jackpot.co.za, AfriCasino, and Casino.com are just a few of the casinos investing a LOT of money into bringing South African gamblers an incredible mobile experience.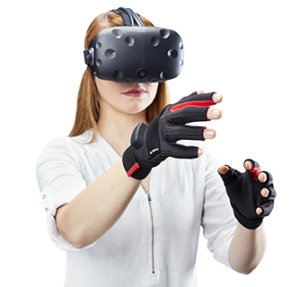 VR, AR, and AI
We're already seeing the beginnings of the AR and VR effect on casino games with 3D, immersive slots games but that is just the tip of the iceberg.
VR (Virtual Reality) and AR (Augmented Reality) are changing the gaming landscape, if not the entertainment landscape in general. A few years ago, all the rage was for 3D movies. Every blockbuster that came out had a 3D version. And it was … ok. CineMax was another innovation that tried to bring panoramic viewing on giant screens to the audience. And it was … ok.
VR and AR are changing that. Not through being bigger or more colourful but by bringing interactive elements to entertainment, by changing us from an audience into active participants.
And it is being driven, once again, by the games industry.
Soon we'll be able to visit any casino in the world, play the games, walk the casino floor, experience the gamblers as if we were actually there thanks to the advances happening with companies like Valve and Qualcomm, and products like Oculus. Even the big tech players are investing heavily in AR and VR: Microsoft, Apple, Sony, Google, they all see where the future is going.
AI (Artificial Intelligence) works hand-in-hand with AR and VR but goes further. Advances in AI will be driving the safety of our online behaviour, and the safety and security of our online gambling.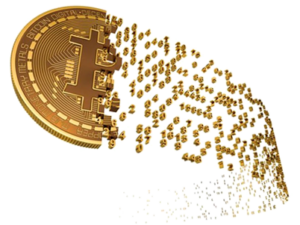 Cryptocurrency – or maybe not
Cryptocurrency continually makes headlines because of its innovations and global accessibility. There are already online casinos offering cryptocurrency as a payment method (usually restricted to Bitcoin because that's the big daddy in the market). There are even crypto-exclusive casinos out there.
While we can see how cryptocurrency is going to throw the traditional financial models and markets into chaos, we are very unsure about how it will fit into a gambling world.
Because it's almost like you're making a double bet every time you use it.
"What are you talking about?!" we hear you shriek but hear us out.
A lot of online slots games come with a gamble function where you bet your win on the flip of a coin or the turn of a card and we are ALWAYS being told to avoid these 'bonus games'. Think about it: you've won some cash after a few spins but instead of enjoying the win you IMMEDIATELY bet your win on the chance you could double it or lose it. Even for veteran gamblers like us, those are some pretty awful odds – and decisions.
Crypto is much the same. Not only is a currency that is reserved for the very rich to play with (1 Bitcoin costs ZAR716,461.90 on 25 August 2021), but – and the reason we've put a date in the cost back there – it can plummet overnight. One month ago (25 July 2021) it was worth ZAR525,261.23. On 30 July 2021 it was worth ZAR615,374.59. On 3 August 2021 it was worth ZAR546,602.57.
So, before the numbers make your brain melt, what we have is a fluctuation over a few days where you could have made OR LOST between ZAR20,000 and ZAR200,000. Now that's real gambling!
We know you can buy portions of Bitcoin so ZAR1,000 worth of Bitcoin that you can use at the online casino BUT when that price drops all of a sudden, you're not only at risk of losing at the casino you're also at risk of losing out on your investment when your 1 grand is suddenly worth only R500.
This is why we can see how crypto will affect the gambling biz, but we're not so sure it's going to be a major trendsetter – just yet.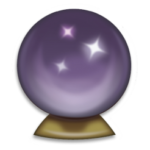 Would we bet on our predictions?
When Bitcoin was first released it cost $0.99 for one Bitcoin. Imagine you spent the equivalent of $100 to buy 100 Bitcoin back then. Once again, if we could accurately predict the future then we would currently have (on 25 August 2021) Bitcoin worth ZAR7,164,619,000! No, there's nothing wrong with your speakers. Yes, that's the sound of us crying.
So, don't take our word for what the future will hold but do trust when we say that it will be amazing, exciting, and awesome for us South African online gamblers.
Also, trust us when we say that you really need to gamble responsibly, set a budget and time limit, make sure you're playing at a licensed online casino – AND HAVE FUN!
GAMES: 1000+
New Loyalty Rewards Program
100% deposit up to R25 000
South Africa's First Live Casino

Same Day Pay Outs

10% Weekly Cashback
#1 Ranked Online Casino Site
GAMES: 1000+
Brand new, innovative Online Casino

100% no wagering casino

Same Day Pay Outs
#1 Ranked Online Casino Site
GAMES: 1000+
Brand new, innovative Online Casino

100% no wagering casino

Same Day Pay Outs
GAMES: 1000+
New Loyalty Rewards Program
100% deposit up to R25 000
South Africa's First Live Casino

Same Day Pay Outs

10% Weekly Cashback