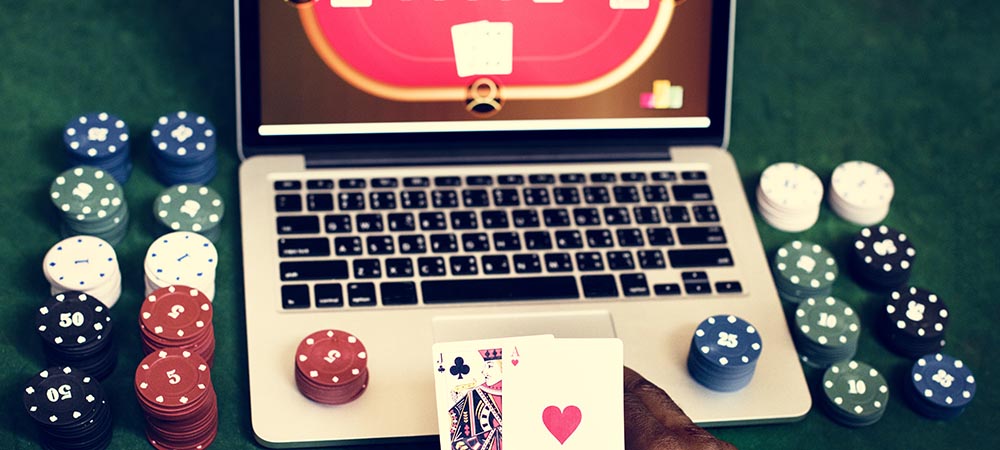 Can you really play and win with online gambling?
Online gambling is a massive industry and that comes with huge controversies and questions. One of the biggest doubts around online gambling, and a question that is often asked by South African gamblers exploring the virtual casino environment, is whether or not you can really win with online gambling.
For a multi-billion-dollar, globe-spanning entertainment and financial industry, online gambling still swims in some pretty murky waters at times. There are questions around the legality of online casinos, the legitimacy in terms of fair play, the claims of casinos cheating the games, the complaints around wagering requirements, and of course (and especially important for South African players) whether or not online gambling is actually illegal.
For any players looking to get started in the online gambling game, the Online Casino Reviews team are here to guide you through the ins and outs of every facet of this fascinating and thrilling entertainment option – and we emphasise the word 'entertainment'. Online gambling, any form of gambling in fact, should be taken as a form of entertainment, a way to have fun and relax, and NOT a way to make money. Your job is how you make money so you can afford to relax and unwind playing games of chance. There are stories of gamblers hitting it big but the reason these stories make the news is because they do not happen very often at all.
Gambling, online or at land-based casinos, is there for fun. Remember that and you'll have a much better time at it.
But our big question is if you can really play and win with online gambling. The simple answer is yes. But you need to follow some guidelines and advice.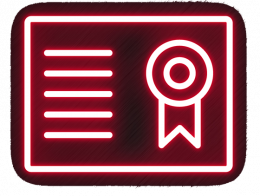 Play at licensed and regulated online casinos
Playing online casinos is as easy as doing a basic internet search for an online casino and signing up. Right?
Not really.
The reason that online casinos have a somewhat dodgy reputation is the same reason that the internet can be a minefield of scammers, phishers, and illegal websites: there is always someone ready to con you out of your hard-earned money.
To play real online casino games you need to play at a real online casino.
And real online casinos are those that are properly licensed through recognised online gaming authorities like Curacao, Malta, UK, Gibraltar, and others.
Check your online casino's home page. Somewhere, usually at the bottom, you will find a line that identifies both where the online casino is licensed and what that license number is. If you can't find this info, you may be playing at less-than-honest casino.
You can also check out our casino reviews page. We do some pretty in-depth investigation into online casinos, and we post if they are licensed and where they are licensed.
This will go a long way to helping you really play at a real online casino.
Understand the casino games
You can't possibly play and win if you don't understand what you're doing. Yes, absolutely, luck plays a massive role in gambling and games of chance, but if you don't understand the rules and gameplay, you really are not going be a winner.
As a famous South African golfer once said: "the more I practice, the luckier I get".
You don't have to be an expert to play but you do need to have an understanding of the game. Certain games like blackjack, roulette, poker, baccarat, etc. have very specific rules that govern how the game operates and you will be wasting your money if you aren't at least familiar with them. Even games like slots that rely solely on luck have certain operations, bonuses, and play styles that differ from game to game and need some understanding if you want to up your chances of winning.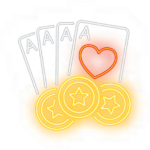 Rule the casino games
The big difference between playing and winning? Knowledge. Not just of the game and the rules, but of the different strategies and little quirks of your chosen game.
There is no real strategy behind playing slots: your reels either stop on a win or they don't. But knowing what variance, RTP, and volatility mean and how they affect how often and how much you could win give you a better chance of playing and winning on the right slots games.
Similarly, knowing how bonus features work and how they can affect you wins is important. Some slots games have a fun gamble feature where you can bet your win on a red or black card or a particular suit. You've been waiting for those symbols to line up perfectly and now you're pretty much betting your win on the flip of a coin. Does this actually make sense?
And, of course, there are hundreds of strategies and theories around poker, roulette, blackjack, and baccarat. The more you know the better your chances.
BUT, we are talking about games of chance so understand that Lady Luck always has the final say!
Manage your money
One of the biggest, and most overlooked, facets of being a winner at the online casino is boring but crucial: your money management.
You can be on a great winning streak and then lose it all. You can double your money and then see all of it drain away into a slot machine. It's truly vital that you manage your money and your bankroll. Budget properly. Only play with money you can afford to lose. And, when you win, learn to walk away before you squander all your winnings.
One of the most famous gamblers in the world, Archie Karas, won over $40 million at the Las Vegas casinos over two years. And then proceeded to lose it all in three weeks.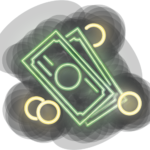 Understand the terms and conditions
What's worse than not winning money? Winning money and then losing it because you didn't follow the wagering requirements or terms and conditions of the online casino.
Wagering requirements are one of the most contentious issues related to online casinos but they are very simple to master: if you want to make sure all your money and winning are yours – ignore the bonus offers. Or make sure you read and fully understand the wagering requirements.
Terms and conditions are also crucial to enjoying your winnings. These Ts & Cs deal with all sorts of technical matters including the terms of service, what the casino expects from the players, and, importantly, how to withdraw your money. There are a lot of international laws around depositing and withdrawing money into offshore accounts so make sure you follow them to the letter.
Fair play
Online casinos are worth billions. Legitimate and licensed online casinos will not risk their reputations and their income on cheating players. It really is not worth scamming a few hundred from one player and losing the millions that are potentially available from this international gambling industry.
Fair play is a big part of the online casino \9and the land-based casino) world. Players must have, and must know that they have, a fair chance of winning otherwise no one will play. Online casinos are dominated by RNG software: Random Number Generators. This programme ensures that nobody, not the casino or the provider, can meddle with the outcome of casino games. All permutations are dictated randomly.
But even so, the house always wins
Casinos are designed to make money – for the casinos. Every game you play has a house edge, a mathematical probability that means the casino always has a better chance of winning.
But that's the joy of gambling, knowing that you beat the odds to beat the house.
Winner, winner, chicken dinner
To get to the heart of the matter: know your game, know your casino, know your finances, know your strategy, and know the small print and you are well on your way to playing and winning at your chosen online casino.
And understand that it's all about FUN, and that LUCK will always play an important part of your game.
Yes, you can win. But you can also lose. And you can even break even.
GAMES: 1000+
New Loyalty Rewards Program
100% deposit up to R25 000
South Africa's First Live Casino

Same Day Pay Outs

10% Weekly Cashback
#1 Ranked Online Casino Site
GAMES: 1000+
Brand new, innovative Online Casino

100% no wagering casino

Same Day Pay Outs
#1 Ranked Online Casino Site
GAMES: 1000+
Brand new, innovative Online Casino

100% no wagering casino

Same Day Pay Outs
GAMES: 1000+
New Loyalty Rewards Program
100% deposit up to R25 000
South Africa's First Live Casino

Same Day Pay Outs

10% Weekly Cashback