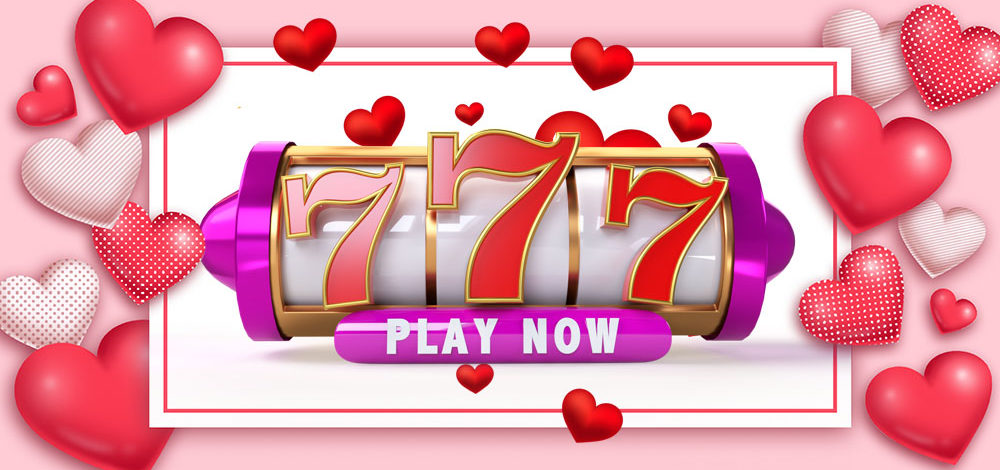 Best online casinos to play at this Valentine's
'Tis the month of chocolates and roses again as South Africans look for the most romantic ways to impress their partners and show their love. While we at Online Casino Review do love Valentine's Day and all the sweet little gestures our significant others make to show us that they care, it also means we have a great opportunity to indulge in some valuable alone time with our other passions.
No, not the skelm-on-the-side (we are honourable and true in all our dealings and that goes double for our romantic relationships!), we're talking about our passion for all things game of chance. In fact, we see a very close symbiosis between gambling and romance: in both instances you are taking a chance and hoping for an amazing reward.
It's no coincidence that the words we use in love are some of the same that we use in gambling: take a chance on love, don't gamble with your feelings, love is a gamble, and, for those into the 'swipe left or right' scene, "on a hot streak".
The only thing riskier than putting your real money on the line at a favoured online casino for South Africans is putting your heart on the line and risking it all for that shot at love.
We all know the highs of finding a perfect match, it's like pulling pocket aces on the poker table, or watching those bonus symbols dropping into place on the slots: heady, exciting, thrilling – and anxiety-inducing. Will it go our way? Is this this one?
Because we all also know the incredible sense of loss, disappointment, and sadness when it doesn't go our way, when our opponent pulls four-of-kind to beat our full house, when our affections are not returned, our advances spurned, our feelings not reflected or shared by our love.
Such is life in love and gambling. We risk it all and sometimes we are rewarded and sometimes we are disappointed, but we never stop, we never give up, because we know that this is what makes us human, what gives us life. Our passions, our loves, our belief that, at the end of the day, it will all be worth it.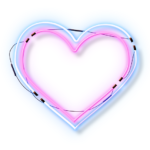 This is why we love it
We love it! Love what, we hear you ask? All of it. The pomp and frippery, the cheesiness and schmaltz, the seriousness and risk, the risk and, of course, the reward.
Yes, we are talking about both online casinos and Valentine's Day. Let's be honest, both are incredibly over-commercialised. You only need to look at how many online casinos are popping up (especially those aimed at South African online casino players). And every single one has its own 'best deals and bonuses' offer. You only need to walk through a shopping centre and be confronted by every shop window displaying a Valentine's message and promo to quickly become very annoyed with the day. Yes, a flower shop or cake boutique or even a travel agency probably has a link to the day of romance, but why on earth would we need a Valentine's message from a hardware, or pet shop, or appliance store? Are vacuums romantic? Is a hammer some weird symbol of love in some culture?
But through it all you know, WE know, that there is always going to be a place for that romantic gesture. No matter how jaded we become, how much we want to ignore the capitalist undertone of the day, we all still want someone to give us a little something – and we want to give someone else – a symbol of undying love.
Because we love it.
The same goes for online casinos. No matter how many offers we get, we still take time to check them out. No matter how busy we are, we still take time to play our favourite casino games.
Because we love it.
And that's why we, the Online Casino Review team, are proposing a marriage between our two loves – Valentine's Day and online casinos for South African players – to bring a list of the best online casinos for South African gamblers to play at this Valentine's Day.
Because we love it all!
Jackpot.co.za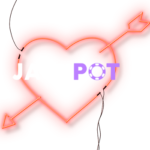 Jackpot.co.za is our very first suggestion for players this Valentine's Day because, just like the day of love, Jackpot.co.za offers us passion with no strings attached.
Valentine's Day is meant to be a day where you show your love with no obligations from the object of your desires. It's almost like a chance to test the waters. Cast your mind back to your school days when you would slip a card or note or (for the real romantics out there) a poem into the bag or pocket of your intended love. It was always from a secret admirer. You wanted them to know that you were thing about them, that you kinda fancied them, that there was someone who thought they were special.
This is the true spirit of Valentine's Day. Not giving a gift with the expectation of some form of pay back, be that a date, a kiss, a dinner, or a gift given to you. Just the knowledge that someone knows you care.
Jackpot.co.za is this Valentine's Day ethos made real in the online casino world with no wagering bonuses. That's right! No wagering bonuses so you don't need to worry about all the many ways you can get shafted by hidden clauses and wagering requirements! There are still terms and conditions so make sure you read and understand them, but NO WAGERING REQUIREMENTS!
It's why we love Jackpot.co.za and why they are a perfect partner for online casino games this Valentine's Day.
PlayLive Casino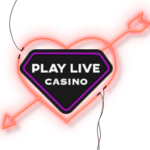 Love is game of chance, and games of chance are PlayLive's forte! If you love online casino games, then you are going to love everything that PlayLive – South Africa's Largest Online Casino – is bringing to the table.
Fully licensed, top-shelf security, numerous banking methods including Bitcoin, a literal ton of games from the world's top games providers, and extremely enticing bonuses.
PLUS
PlayLive is THE place to play Live Dealer games and bring your virtual world into the real one.
While we do love ALL online casino games – from slots to the digital tables – there is just something about being faced with real people, interacting in real time, that stokes our fires. It's like that moment when your secret admirer, or the one you secretly admire, becomes a real-life relationship. We are social creatures, and we need the human touch to keep ourselves real and PlayLive's Live Dealer lobby is the place to do that.
Europa Casino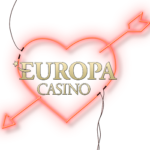 Spending time at Europa Casino is like expecting a romantic weekend away in Parys, Free State and finding out you're actually going to the actual City of Love – Paris, France – instead.
The European gambling scene has always been just that bit more sophisticated than the commercialised and neon-drenched environs of cities like Las Vegas. Europa Casino is no different.
It brings that unique European flair to our online gaming, and it oozes class and je ne sais quo. We don't know what that means but it sounds classy as heck so we're going with it.
Add in a great selection of games and a worldwide reputation for trust and you have an online casino that will play to your passions perfectly.
TuskCasino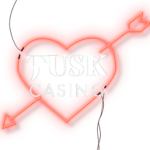 TuskCasino is our latest love. If one red rose is cute, and 12 red roses impressive, then a room stuffed to the ceiling with red roses must be the ultimate display of love, right?
Well, TuskCasino saw the 300+ games on offer from most online casinos and went, "Cute, but hold my box of heart-shaped liqueur chocolates". And packed their online casino with over 4,000 of the top games from the top providers in the world.
We're not saying bigger is better. It's all about the motion of the ocean when it comes to what floats your boat.
BUT
Holy cupids, we do like an online casino that brings us this much choice! And it's not just the number of games, it's the variety – especially when it comes to unique games we've never seen before.
A word of warning though – the sheer number of games can be overwhelming. For South African online casino players who are used to a quick browse and on to a chosen game, having this much choice may be intimidating. Thankfully, TuskCasino does have excellent navigation and features so take your time to really get to know this giant playing partner. You'll soon see why we love it.
Casino.com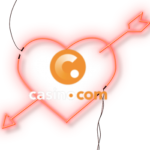 If love is the universal language, then Casino.com is the fat angel with the bow and arrow. This international online casino has opened its arms, and its digital doors, to South Africans – and we are loving it.
Casino.com ranks right up there among the top global online casinos and its reputation is built as much on its security and fair play policies as it is on its numerous licenses and game selection.
Their passion for the players is really evident in the layout and ease of use of their platform while their customer service is so good you may think about asking the reps out for a date if you ever have the pleasure of needing to deal with them.
For a destination this Valentine's Day, Casino.com is like a Love Island in a sea of posers and pretenders – a truly desirable one.
Practice safe love!
While our top choices for online casinos this Valentine's Day are strictly vetted and reviewed by our passionate team, there may be other casinos you want to try out. Remember to always check that your chosen partner is properly and legally licensed, offers you secure banking, lets you play in South African Rands, and has full digital security.
You can read our reviews to see what we think about various online casino that cater to South African online gamblers if you want to find trusted and reputable partners.
And keep an eye out for any special Valentine's Day deals and promos that the online casinos are offering. We will post any offers we think are super special and worth risking your heart on as we find them.
Remember, play responsibly, and love the game not the money!
GAMES: 1000+
New Loyalty Rewards Program
100% deposit up to R25 000
South Africa's First Live Casino

Same Day Pay Outs

10% Weekly Cashback
#1 Ranked Online Casino Site
GAMES: 1000+
Brand new, innovative Online Casino

100% no wagering casino

Same Day Pay Outs
#1 Ranked Online Casino Site
GAMES: 1000+
Brand new, innovative Online Casino

100% no wagering casino

Same Day Pay Outs
GAMES: 1000+
New Loyalty Rewards Program
100% deposit up to R25 000
South Africa's First Live Casino

Same Day Pay Outs

10% Weekly Cashback